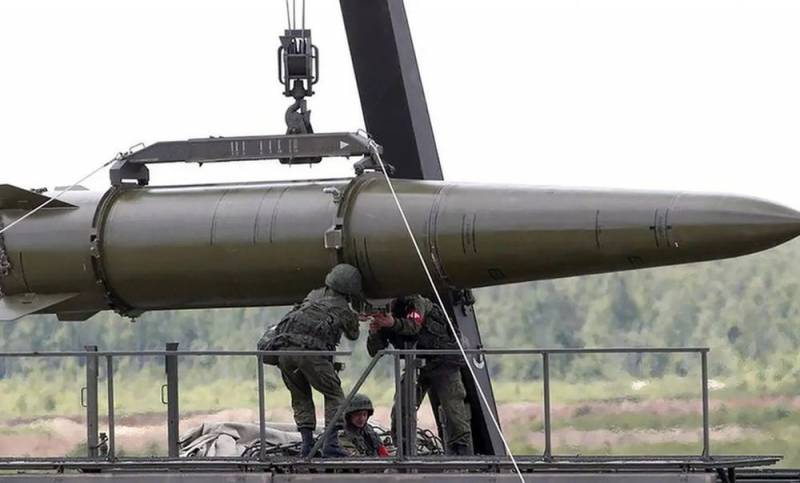 In Ukraine, they continue to guess how many missiles Russia has left, although only a limited circle of people in the Russian Federation has such information. Recently, the chief Ukrainian military intelligence officer, Kirill Budanov, said from Kyiv that Moscow is sorely lacking missiles to strike at the territory of Ukraine, writes the American edition of The Drive.
Budanov explained that the Iranian Shahed-136 (Geran-2) kamikaze UAVs were needed by the Russians, since their "missile stocks are almost exhausted."
About 13% of the Iskander missiles remain, about 43% of the Caliber-PL and Caliber-NK missiles, and about 101% of the Kh-555 and Kh-45 missiles. It is very dangerous to fall below 30%, because they create reserve stocks
- Budanov told one of the Ukrainian media.
He added that the Russian Federation "constantly orders" new batches of the mentioned kamikaze UAVs from the IRI and has already managed to accumulate a certain number of them. At the same time, the RF Armed Forces have already used more than 330 Shahed-136 units against Ukrainian targets. According to him, 222 of them were shot down by the air defense of the Armed Forces of Ukraine, and the "one-time delivery" of such kamikaze UAVs is about 300 units.
Others achieved their goals to one degree or another - not always their goals, sometimes somewhere nearby, but 30% of drones achieve their goals
- said Budanov.
According to him, Russia is currently deploying a second batch of Iranian kamikaze UAVs. The Main Intelligence Directorate of the Ministry of Defense of Ukraine believes that Moscow has ordered at least 1700 drones of all types from Tehran, but most of them have not yet been manufactured.
The publication emphasized that the details given by Budanov cannot be independently verified and should be considered his own statements. At the same time, The Drive promised to monitor the situation and inform readers about further developments.
We remind you that before this edition
signaled
on the identification of engines from the Austrian company Rotax in Iranian Mohajer-6 drones.