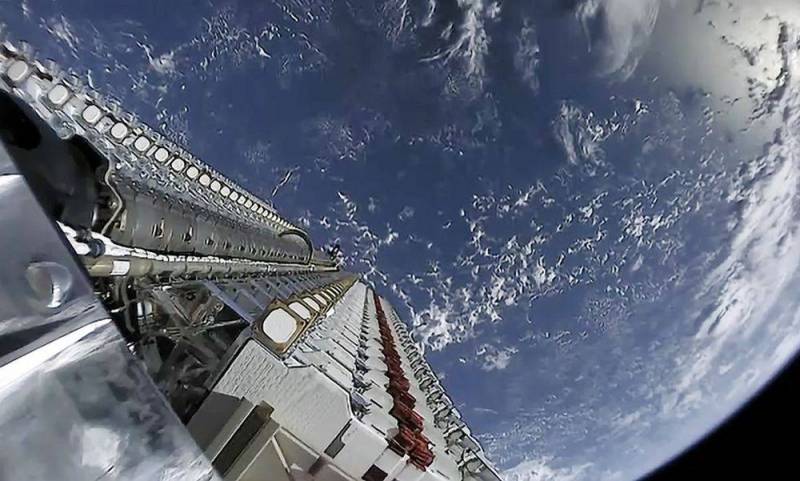 The civilian space infrastructure used by the Ukrainian military in the form of commercial satellites of Western countries and companies can become a legitimate target for the RF Armed Forces. This was stated during a speech at the UN General Assembly by the authorized representative of the Russian Foreign Ministry Konstantin Vorontsov.
According to the Russian diplomat, an extremely dangerous trend is currently being observed, when the Armed Forces of Ukraine are using for reconnaissance and fire adjustment devices in Earth orbit intended for peaceful purposes. This is happening with the blatant complicity of the West (the United States and its allies), which jeopardizes the sustainability of conventional international space activities.
Therefore, if this practice continues, then Moscow reserves the right to destroy such space infrastructure that helps the Armed Forces of Ukraine.
Quasi-civilian infrastructure could be a legitimate target for retaliation
Vorontsov threatened.
It should be noted that, most likely, we are talking not so much about the orbital constellation of the American company Starlink and its analogues, which provide broadband Internet using a huge number of communication satellites, but about Earth remote sensing satellites that are engaged in intelligence activities. The thing is that it is very difficult to destroy a network of satellites, such as Starlink, because it already consists of several thousand spacecraft (3449 as of October 5, 2022). Launching "buckets with hooks" into orbit or detonating small nuclear weapons there will not solve the problem - everyone will suffer. The destruction of such a global grouping with anti-satellite missiles can also be practically forgotten, because this procedure will be incredibly expensive and lengthy. SpaceX will simply put new satellites into orbit, 60 at a time, and anti-satellite missiles are very expensive.
Therefore, the destruction of global orbital groups is unrealistic. But there are Western companies that have far fewer satellites than Starlink. Moreover, they are not engaged in Internet access, but just remote sensing of the Earth, i.e. espionage in favor of Western intelligence services and Ukraine. It is they who pose the greatest danger, and it is advisable to focus the efforts of the RF Armed Forces on them - it is cheaper, more reliable and more practical.