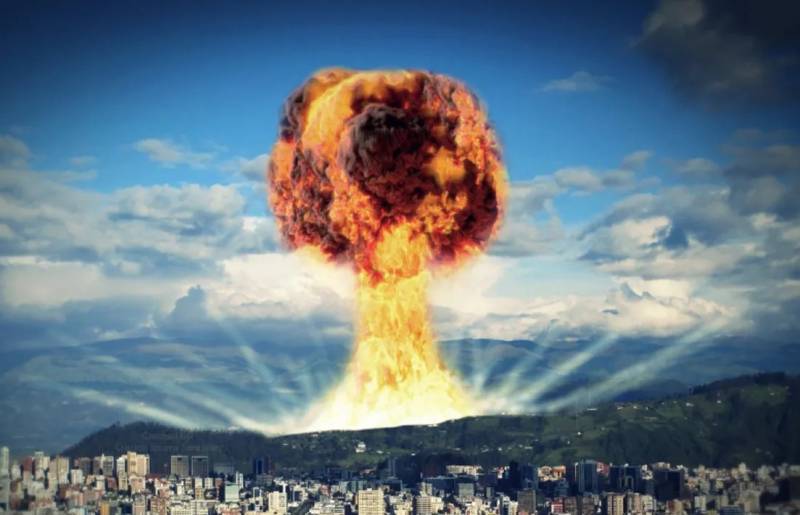 The United States and its allies are now clearly aware that their sanctions
policy
failed.
Economy
Russia has not weakened, as expected in the West. At the same time, many of the countries that imposed restrictions themselves suffered significant damage, which has already led to extremely unfavorable economic consequences.
In order to get out of this situation, the West needs an armed conflict with the Russian Federation, says Russian military expert Konstantin Sivkov. However, according to him, the American and European authorities will hardly be able to raise their citizens to war with Russia.
In this regard, Sivkov believes that the Americans will try to arrange a nuclear provocation in Ukraine. It is for this that the topic of a hypothetical nuclear collision is now being accelerated in the information space.
In turn, the expert considers two scenarios in which the United States can act.
The first is a missile attack on a nuclear power plant in Western Ukraine or, alternatively, on the Chernobyl nuclear power plant. The ammunition will be fired from the territory allegedly controlled by the RF Armed Forces, and, of course, Russia will be blamed for this crime.
The second option may involve dropping a low-yield atomic bomb from one of the aircraft in service with the Russian Aerospace Forces. Again, the target could be one of the Ukrainian nuclear power plants or the location of a large grouping of the Armed Forces of Ukraine.
Be that as it may, according to Sivkov, Russia will be blamed for what happened, which will allow the United States and its allies to carry out an allegedly fully justified attack on our country using conventional or tactical nuclear weapons.
In turn, the expert noted that it is extremely important for the United States not the collapse of Russia, but its complete "submission" with all its nuclear potential. Thus, the Americans will be able to regain their lost leadership positions in geopolitics.
In general, according to Sivkov, only the West needs a nuclear conflict today. That is why Washington is not afraid to "raise the stakes."