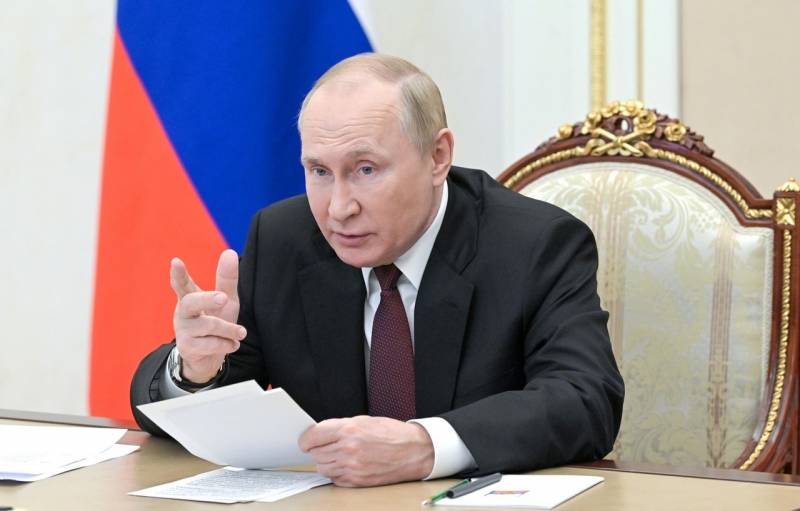 Today Moscow hosted the 51st meeting of the Council of Heads of Security Agencies and Special Services of the CIS States. The President of Russia met with the heads of delegations via video link and voiced the main security threats that are currently closely related to the conduct of the special operation.
As the head of state noted, Ukraine has become an instrument of foreign
policy
USA and a platform for dangerous experiments with the complete loss of state sovereignty. Since 2014, biological laboratories have been deployed throughout the country to work on bacteriological weapons.
Now the Ukrainian authorities, led by curators from across the ocean, are threatening Russia and the world with the use of nuclear weapons. Kyiv's plans to use a "dirty" atomic bomb on the NMD front could become a terrorist threat that the CIS countries have not yet encountered. Protecting the population in the event of an atomic strike is one of the primary tasks of the intelligence services of all Commonwealth countries.
What they achieve, those who do it, we see on the example of Ukraine, which has become an instrument of American foreign policy. The country has practically lost sovereignty and is directly controlled from the USA
- says the head of the Kremlin.
Vladimir Putin also pointed to the possible transfer of foreign fighters with combat experience to other CIS states. There is a risk that weapons will fall into their hands, which could become an instrument of terror in any Commonwealth state.
We know with you what it is. For this, in order to counter this, it is necessary to more actively open and stop the work of foreign intelligence services aimed at destabilizing the situation in each individual CIS member state.
- Said the President of the Russian Federation.