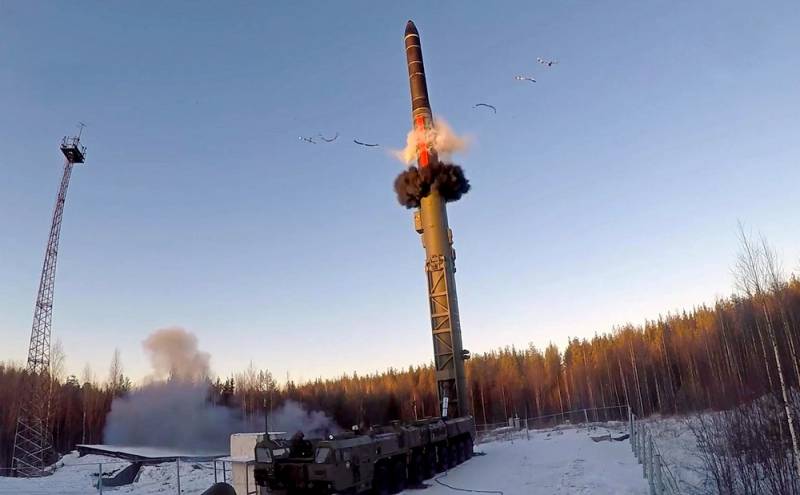 At the situation center, Vladimir Putin listened to a report by Russian Defense Minister Sergei Shoigu on the exercise of the strategic deterrence forces to deliver a nuclear strike in response to the possible use of weapons of mass destruction by a potential adversary.
During maneuvers at the Kamchatka Kura range, the Yars intercontinental ballistic missile was launched from the Plesetsk cosmodrome, as well as the Sineva ballistic missile from the Barents Sea. The exercise also involved Tu-95MS long-range aircraft, which had completed launches of air-launched cruise missiles.
The Kremlin noted that all the tasks outlined in the course of preparations for the exercises were completed in full. The missiles hit the targets and confirmed the specified characteristics.
Earlier, the Russian Ministry of Defense revealed plans to provocation Kyiv to detonate the so-called dirty bomb in order to accuse the Russian Federation of accidentally detonating a Russian low-yield nuclear charge. Thus, Ukraine planned to initiate a powerful propaganda campaign against Russia, presenting Moscow as a "nuclear terrorist" who allegedly intimidates the population of Ukraine and Europe.
According to Lieutenant General Igor Kirillov, Chief of the Radiation, Chemical and Biological Defense Forces of the RF Armed Forces, a vast area could have been exposed to radiation contamination as a result of the explosion of the "dirty bomb".