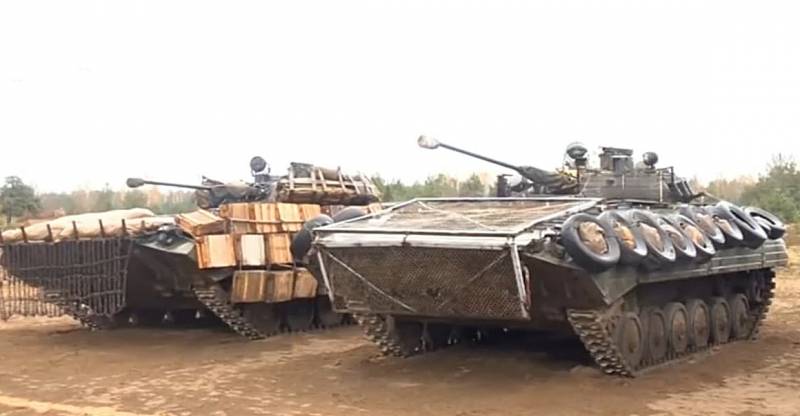 The Belarusian TV channel "VoenTV" reports on the work of the army unit, which is refining the old Soviet military and civilian
equipment
, increasing her survivability during combat. We have repeatedly met handicraft modifications of equipment by the Ukrainian army during the NWO.
Unlike the Armed Forces of Ukraine, the Belarusian military approach the issue of modernization of equipment with inherent thoroughness, for which a separate unit was even created on the basis of one of the mechanized battalions of the Armed Forces of the Republic of Belarus. Tests of additional protection are carried out at test sites using real weapons. In the current realities, it would be foolish for the Belarusian military not to take advantage of the experience gained during the NWO.
A systematic approach to solving the issue of protecting the crews of combat vehicles has a positive effect on the final decisions. Simple in appearance, they turn out to be effective in terms of crew protection and equipment survivability in combat.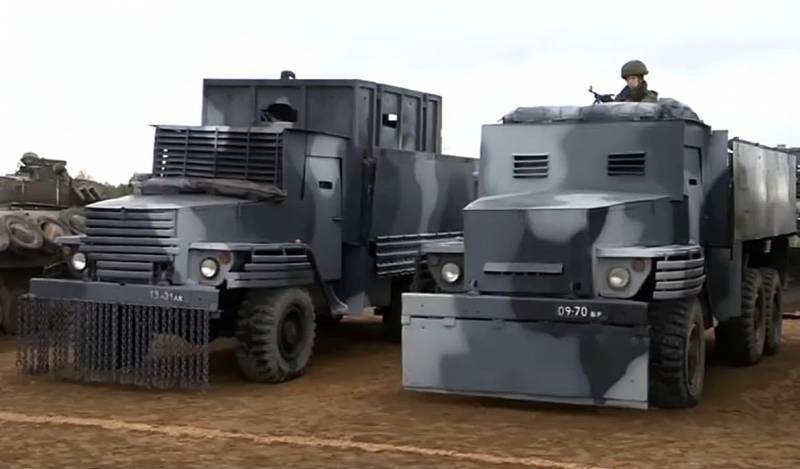 Some of the presented modifications of the serial Urals resemble cars from American zombie thrillers and do not shine with design. However, if Belarus joins the NMD, such vehicles will be in demand by the military. Cheapness and ease of execution can make it possible to quickly modify mass-produced machines and quickly provide the front without large financial costs.