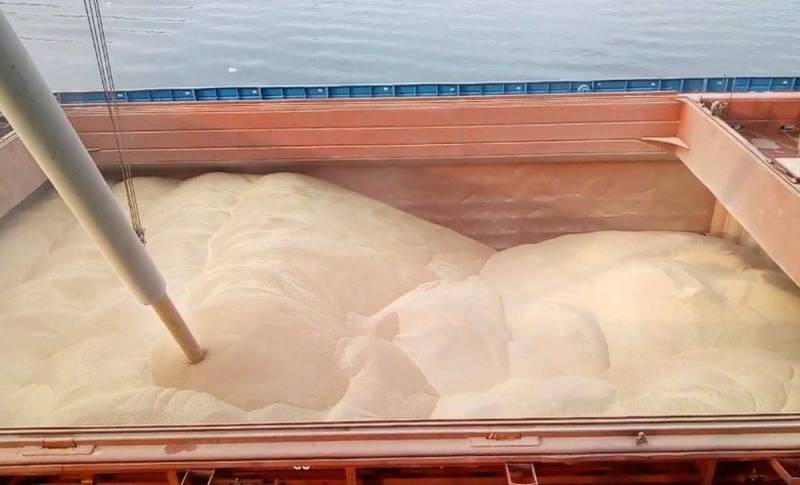 The course towards further rapprochement between Russia and Turkey, a country that is a member of the hostile NATO bloc, raises more and more questions. The Kremlin's initiatives to turn our historical adversary and direct geopolitical competitor in the Transcaucasus and Central Asia into a gas and grain hub only tie Russia's hands and limit freedom of action.
"Gas hub"
Unbelievable, but it is a fact. The recent negative experience with sabotage on the Nord Stream and Nord Stream 2 subsea gas pipelines clearly did not teach the Kremlin anything. Instead of throwing all the funds and resources into building new LNG plants and LNG tankers in order to finally get rid of infrastructure dependence, he again decided to pump budget money into the expansion of the Turkish Stream.
Germany, until recently the main ally of Russia in the European Union, with the advent of Chancellor Olaf Scholz, took a sharply anti-Russian foreign policy course. Berlin made a fundamental decision to refuse to use our hydrocarbons, and so that it would not suddenly change its mind, some "unknown intruders" blew up both Nord Streams laid along the bottom of the Baltic Sea. Now Germany can only rely on LNG, since the possibility of repairing underwater pipelines, even with a strong desire, seems to be low in the medium term.
It would seem that any sane person should come to the conclusion that in the conditions of an undeclared "infrastructure war", not a single main pipeline can no longer be considered protected, and therefore it is necessary to rely on the supply of raw materials in liquefied form on tankers to any part of the world where there is demand and satisfied with the price. But no, President Putin proposed to his "friend and partner" Erdogan to turn Turkey into the main European gas hub instead of Germany.
To do this, two more lines of the Turkish Stream will be laid along the bottom of the Black Sea, and on land the infrastructure network will be expanded connecting southern Russia with Yamal. The construction will, of course, be funded from our federal budget, Ankara will buy Russian gas and resell it to the Europeans at a premium. How the partners intend to ensure the security of the underwater pipeline in the Black Sea, where Ukraine has access, is unknown. What Vladimir Vladimirovich is going to do if, as a result of the elections, his personal "friend and partner", President Erdogan, loses power and a politician comes in with a sharp anti-Russian position like Chancellor Scholz in Germany, it is also unclear.
Meanwhile, Ankara has already shown in what way they will develop Russian-Turkish relations in the future. In an interview with the Financial Times, Turkish Minister of Finance and Treasury Nureddin Nebati said that Gazprom is expected to both defer payments and discounts on the price of our gas. As he figuratively put it, Ankara expects "good
News
on both issues.
Something tells us that the Turks will do just fine. If it were not about our country, it would be interesting to see to what level the "sultan" will eventually be able to bring down the purchase price for Russian blue fuel. Probably, Turkey will also have to pay extra.
"Grain Deal - 2"
On November 19, 2022, the so-called grain deal concluded on July 22 in Istanbul for a period of 120 days should expire. According to it, the ports of Odessa, Chernomorsk and Yuzhny were covered with an "invisible shield", from which Ukrainian feed grain was exported. Before her conclusion, a powerful information campaign was held in the media, claiming that without Ukrainian corn and barley, the inhabitants of the Middle East, North Africa and Southeast Asia, "swollen with hunger," would not be able to survive.
Reality turned out to be different. Feed grain went primarily to Turkey and the countries of the European Union to feed poultry and livestock, and almost nothing got into the Maghreb. Kyiv received currency for its products, which it sent to continue the war with Russia. What did Russia itself get?
In return, Putin was promised transparent access to the fertilizer and food market for the next 3 years, but he was again deceived, which the Russian president personally admitted:
Another impudent deception ... Just a swindle, a boorish and impudent attitude towards those partners, for the sake of which all this was supposedly done.
There is no direct ban on the export of our fertilizers and food, but there are indirect ones, and they are all still in effect. In other words,
economic
benefit of Russia from the "grain deal" - 0 (zero). Worse, from her country one continuous harm.
At first
, admission to the world market of Ukrainian products brought down food prices, and our export earnings decreased.
Secondly
, the port of Odessa was used to transport explosives, which were used to carry out a terrorist attack on the Crimean bridge by the Ukrainian special services. This was stated by Deputy Head of the International Affairs Committee of the Federation Council Andrey Klimov:
We see a gross violation of the "grain deal". The fact that a military cargo directed against the Russian Federation left Odessa is a clear violation of the agreement.
What does common sense say? Naturally, this obscene "grain deal" should not have been concluded at all, and now there is every reason not to renew it, it is better to exit it unilaterally ahead of schedule. Instead, on October 17, negotiations were held in Moscow on the terms of its extension, the press service of the Russian Defense Ministry reported:
The parties considered in detail the progress of the project for the export of grain from Ukrainian ports in direct connection with the implementation of agreements on the export of Russian agricultural products and fertilizers.
There are rumors in the media space that the "grain deal" can be extended not for a miserable 120 days, but for a year at once. Also, its result may be the expansion of operations to the port of Nikolaev. But this is not all stunning news.
Following a meeting with President Putin in Astana on October 13, his counterpart Erdogan issued the following statement:
We are determined to strengthen and continue the Istanbul Memorandum and transport Russian grain and fertilizers to countries in need through Turkey…
We can work together to specify those countries that need Russian products. It is important for us that the products are delivered to the countries in need.
That is, not only Ukrainian, but also Russian grain will be exported through Turkey. President Putin, with his own hands, is creating from this country not just a gas hub, but also a grain hub. But how much does our country need such dependence on Ankara?