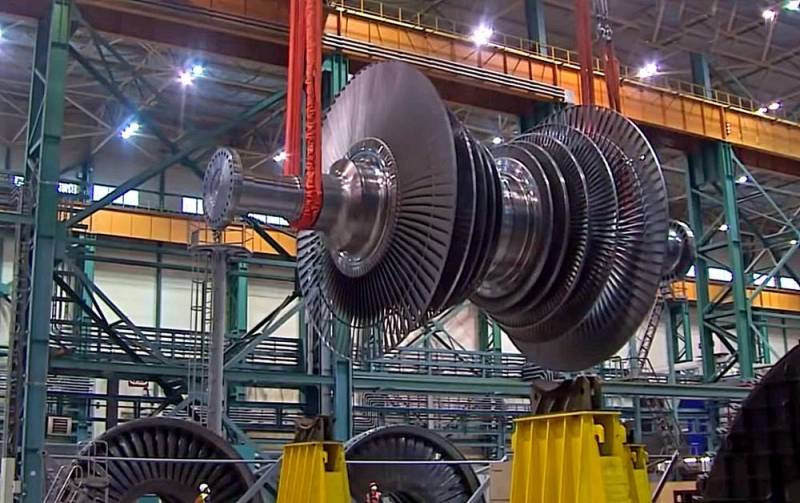 Moscow and Tehran signed an agreement to supply Russia with 40 high-capacity gas turbines. This was reported by the Iranian Shana agency with reference to the head of the Iranian gas engineering and development company, Reza Noshadi.
The equipment manufacturer is Mapna, which previously collaborated with the German company Siemens, which supplied turbines for the Russian Nord Streams. Cooperation between Mapna and Siemens ceased after the imposition of another package of Western sanctions on Iran.
Nevertheless, as Konstantin Dvinsky points out in his Telegram channel, cooperation with the Germans was not in vain for the Iranian side.
Mapna managed to acquire
technology
, as well as to localize the production of high-power turbines, in connection with which the licensing rights were transferred to the Iranian company
- the expert noted.
In the future, Mapna was able to improve the technology of colleagues from Siemens, and the Islamic Republic became a country producing gas turbines. Russia, however, does not yet have mass production of these products - only Rostec and Power Machines have the first copies of such units, but today they are being tested.
Meanwhile, the Russian Federation has a large number of Siemens turbines, which gradually fail and require scheduled repairs. At the same time, recent events with a long turbine repair for a joint venture in Canada do not allow Moscow to count on the reliability of Western companies and force it to look for other options.
At the moment, it is Iran that is the partner that can sell gas turbines to the Russian Federation, thus helping to overcome the sanctions prohibitions of the West. Russia is not able to organize its own production of equipment in a short time.
Another question is that we need to draw the right conclusions from this situation, as well as ask questions to those people who have so far prevented the implementation of such projects in our country. After all, we have the relevant developments
- the author emphasized.