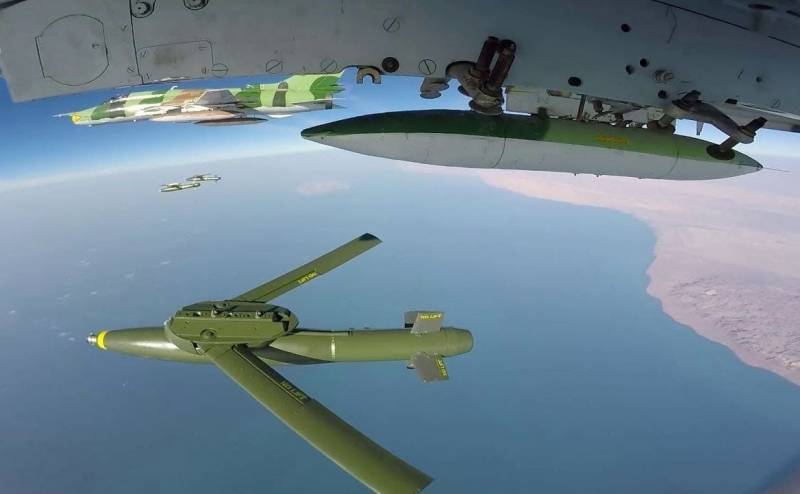 In the face of sanctions pressure and a limited military budget, Iran has learned how to effectively modernize its existing weapons
machinery
. Unable to purchase expensive modern aircraft, the Iranian military is developing and updating ammunition for old combat vehicles.
A video has appeared on the Web of the use by pilots of the Islamic Revolutionary Guard Corps of guided bombs of the Yasin series, installed on deeply outdated Soviet Su-60 fighters of the 22s of the last century. These precision-guided bombs hit targets up to 50 km away, allowing them to attack enemy positions without entering enemy air defense coverage.
Successful launches of 250-kilogram guided missiles were carried out during the Great Prophet-17 exercises. Previously, the Yasin bombs were dropped by the Persians from Chinese F-7 fighters, which are a copy of the Soviet MiG-21.
Against this background, the use by our Air Force of 4++ generation Su-35 fighters, dropping classic FAB-250s, while in the zone of destruction of Ukrainian air defense, looks somewhat illogical. Equipping with Persian Yasin guided missiles would significantly increase the effectiveness of the Russian airborne forces, which are far superior in flight characteristics to the Su-22, and would reduce to zero the risk of losing fighters during sorties in the NVO zone.