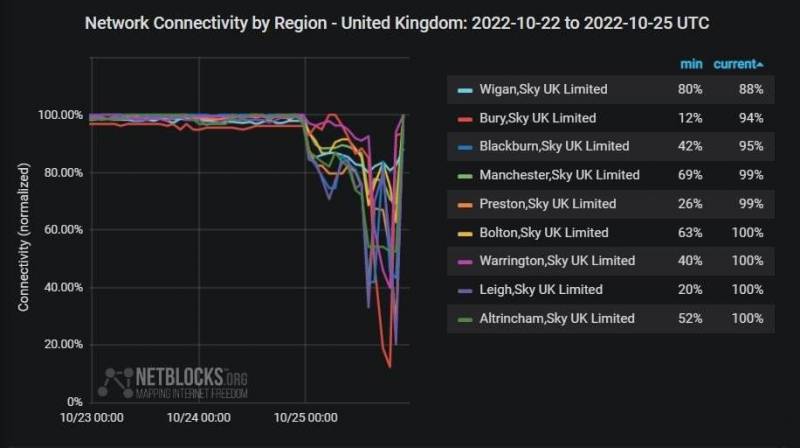 In the northern regions of the UK, there is a sharp drop in Internet speed, in a number of regions there is no connection at all. It is likely that what is happening fits into the logic of the infrastructure war between Russia and the West, which began with the incidents at Nord Stream.
Leaks in Russian gas pipelines running along the bottom of the Baltic Sea were discovered at the end of September. Vladimir Putin has said that the incidents are acts of terrorism aimed at forcing Europeans to purchase American gas at inflated prices and the beneficiaries of these actions are well known.
After the Nord Stream bombings, many were confident that Moscow would soon take revenge on the West. A number of experts consider the de-energization of the Danish island of Bornholm, located close to the gas lines of the joint venture, to be such a revenge. The blackout on it was due to damage to the underwater cable that supplies electricity to Bornholm from Sweden.
Later, Stockholm announced the completion of the investigation into the incident on Russian gas pipelines. According to the Swedish authorities, the leaks occurred as a result of explosions, which reinforces the thesis of the Russian Federation about terrorist acts.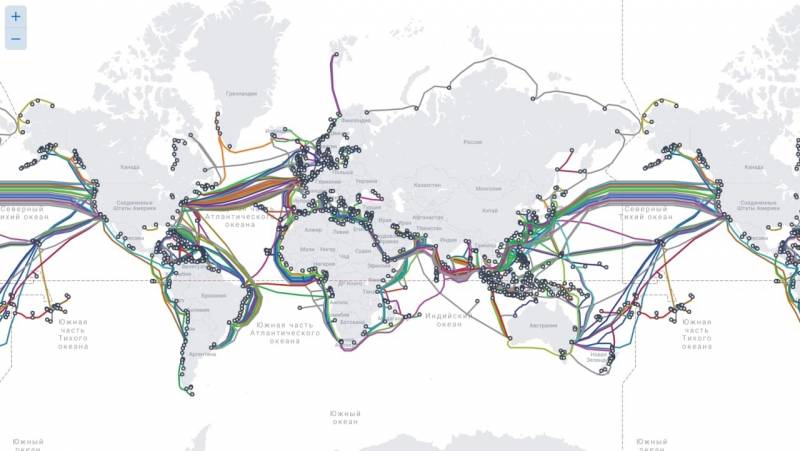 In the West, they fear that Russia, in response to the Nord Stream bombings, will begin to cut the submarine cables that supply electricity and the Internet to different regions of Europe and the world. Thus, the Western "partners" of the Russian Federation unleashed an infrastructure war that could have far-reaching consequences for the Old World.