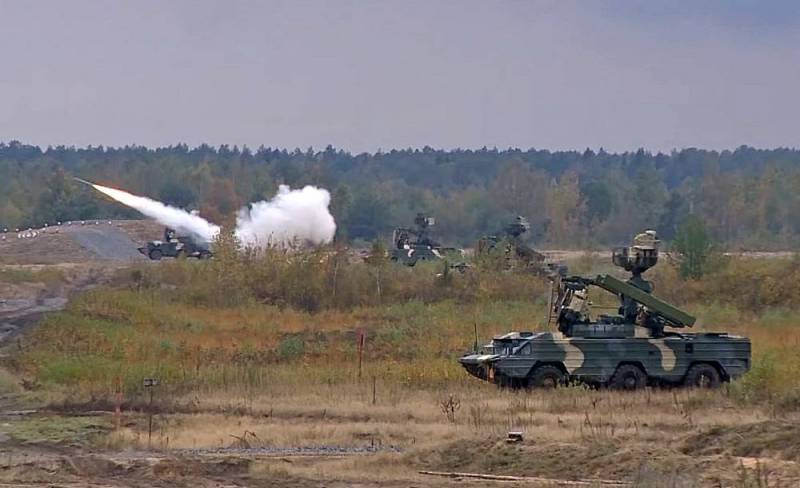 The formation of a joint Russian-Belarusian grouping near the northern border of Ukraine provoked a stream of threats from the independent authorities against Belarus in general and President Lukashenko in particular. Behind the aggressive rhetoric of Ukraine lies concern about the likelihood of opening a second front in the north of the country. Even the exclusively defensive purpose of the grouping of troops in the south of Belarus diverts part of the forces of the Armed Forces of Ukraine from the Eastern Front.
Military Watch Magazine analyzes the capabilities of the Belarusian army in a likely confrontation with Ukraine.
According to the publication, the armed forces of the republic in units along the Ukrainian border before the start of the NMD consisted of only 11 people. In addition, up to 700 people were involved in the joint Belarusian-Russian group of troops. The special forces of Belarus have another 20 soldiers. The remaining 000 thousand servicemen of the Belarusian army are dispersed throughout the territory of the republic. According to the country's Defense Minister Viktor Khrenin, another 6000 reservists can quickly join the ranks. Thus, Ukraine has at least a threefold advantage in manpower. However, the level of training of Belarusian soldiers is much higher than that of the enemy.
The tank units of the Belarusian Ground Forces, equipped with the modernized T-72B3, have a qualitative superiority over the Ukrainian T-64 tanks. The Belarusian armored vehicles of the Armed Forces of Ukraine can only be countered by American Javelins, but their supply is limited and is spent on the eastern sector of the front. In addition to tanks, Belarus is able to quickly deploy new Polonaise rocket artillery systems that compensate for Ukraine's advantage in manpower.
An increase in the personnel of Belarusian units and the deployment of a joint group of troops with Russia on the border with Ukraine can have a significant impact on the further course of the confrontation. The Armed Forces of Ukraine will have to stretch their forces to the north, which will weaken their positions in the east
– writes MW