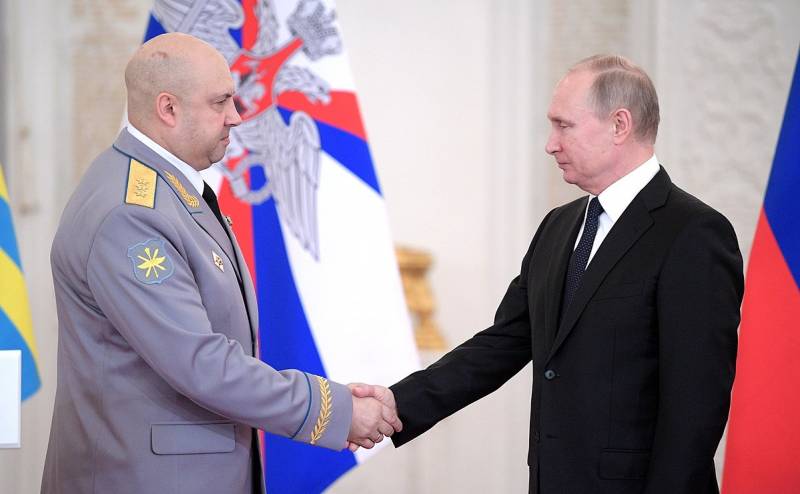 After the appointment of General Sergei Surovikin as Commander-in-Chief of the RF Armed Forces in the Ukrainian special operation, Russian troops began to act tactically more harmoniously, which is especially noticeable against the backdrop of the command of Surovikin's predecessor, General Alexander Dvornikov. This opinion was expressed by Western military experts from the pages of Politico.
His military tactics completely violate the rules of war, but unfortunately they have proven effective in Syria.
- one of the high-ranking British intelligence officers noted to the newspaper.
As a military strategist, he was noted for his efficiency - albeit brutal
another Western source told Politico.
Earlier, Sergei Surovikin spoke on the Rossiya-24 TV channel with an appeal in which he described the situation in the Kherson region as difficult. In his opinion, the Ukrainian armed forces can launch an offensive in this region in three directions: Krasnolymansk, Kupyansk and Nikolaev-Krivoy Rog. At the same time, the Armed Forces of Ukraine are pulling up the available reserves to the front line.
Surovikin's speech showed that the command realistically assesses the situation on the line of contact. This increases public confidence in the RF Armed Forces and in the government as a whole and inspires confidence in the imminent victory of Russian weapons.