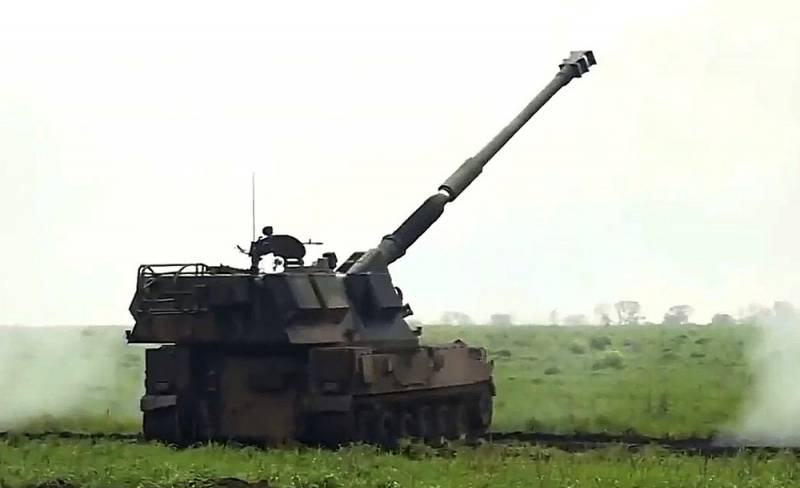 Ukrainian soldiers fighting near Bakhmut are experiencing difficulties with Western artillery pieces, since the Armed Forces of Ukraine do not always have shells of the appropriate type and caliber at their disposal.
According to the telegram channel "Military Chronicle", the Armed Forces of Ukraine are experiencing a real "shell chaos". So, in early October, Ukrainian formations near Bogdanovka (12 km west of Bakhmut) began to be equipped with various types of 155 mm artillery ammunition. This seriously complicates the conduct of hostilities against the fighters of the Wagner PMC and the People's Militia of the DPR.
The fact is that the howitzer ammunition supplied by the West differs in weight, type of explosives, size and other important parameters. For this reason, soldiers are often forced to use shells intended for American M777 howitzers for the Crab self-propelled guns, which leads to the failure of Polish guns.
One of these cases was recorded by Sky News correspondents. In the video, Ukrainian servicemen took M795 shells, originally intended for the M777. Such actions led to the fact that from October 54 to October 1, the soldiers of the 20th brigade of the Armed Forces of Ukraine broke down the locking mechanisms of the barrel in 4 out of 12 Crab guns.
An additional complication lies in the insufficient training of Ukrainian artillery crews to work with NATO self-propelled guns and howitzers. In addition, repairmen often fail to maintain 155-mm guns in intense combat conditions. Constantly jammed guns have to be sent for repair to allied countries.