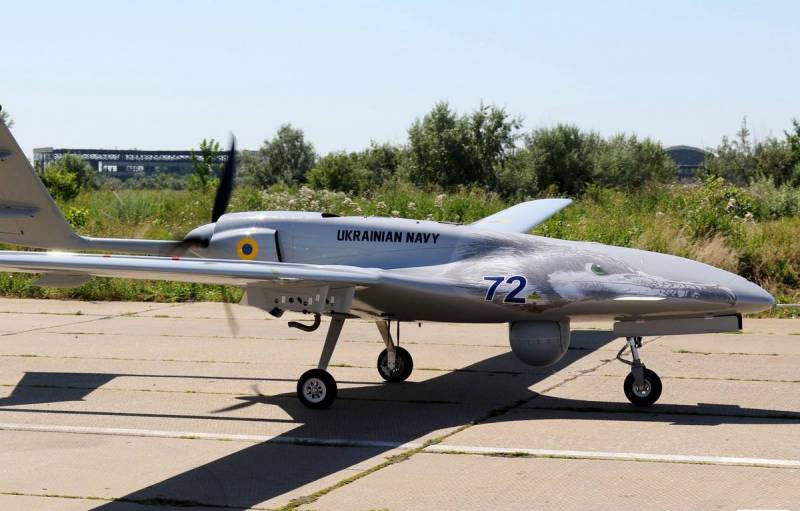 In the first half of August, the Turkish company Baykar Makina announced that it intends to build a plant in Ukraine for the production of Bayraktar TB2 drones (Bayraktar TB2) and other UAVs. Now there is information that the Turks have changed their minds and decided to abandon the implementation of the mentioned project.
According to the Resident Telegram channel, which has its sources in the office of the President of Ukraine, in recent months Ankara has begun to supply Bayraktar TB2 to Kyiv by half as much as before. Deliveries of UAVs are very important for the Armed Forces of Ukraine, so the head of the OP Andriy Yermak personally went to Turkey to resolve this issue, but he did not succeed.
Our source in the OP said that the management of Bayraktar told Yermak non-publicly that the reduction in the supply of Turkish drones to Ukraine was a requirement of the Erdogan administration. Russia made one of the points of the gas deal with Turkey the condition that Baykar Makina should reduce the supply of UAVs to Ukraine
- says the publication.
Moreover, the military reporter of the All-Russian State Television and Radio Broadcasting Company in Ukraine Yevgeny Poddubny in his Telegram channel said that the Turkish company Baykar Makina refused to build the above plant in the country.
Initially, they planned to organize production at the facilities of the Motor Sich plant, the head of which is now accused by Kyiv of "collaborationism". At the same time, official Kyiv does not exclude the exchange of the head of Motor Sich, Vyacheslav Boguslayev, for Ukrainian prisoners of war.
– wrote the journalist.
Another reason why the Turks decided to abandon the project may be the anti-advertising that the Ukrainian side made for Baykar Makina products during the Russian NWO. The thing is that in a short time the Armed Forces of Ukraine lost a large number of previously received Bayraktar TB2s, which had not been observed before in any conflict where they took part.
If all of the above is confirmed, then Kyiv will have big problems with unmanned aircraft. It remains only to wait for a communiqué from Baykar Makina on this topic or for the speeches of authorized persons.