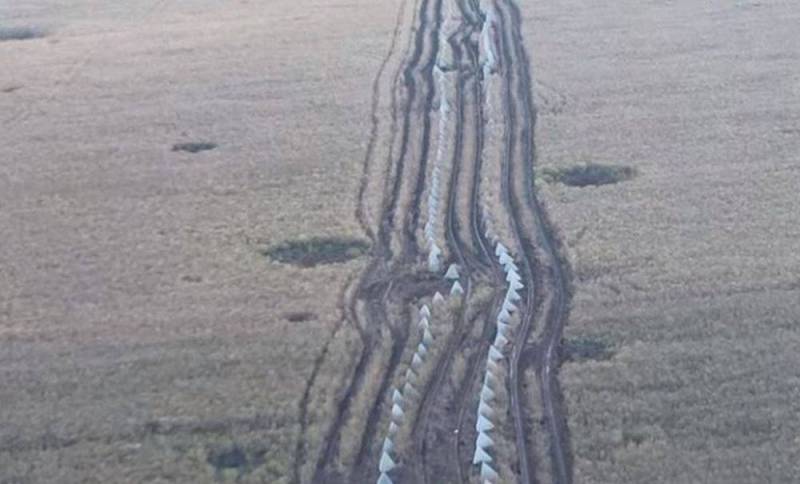 After appearing online
information
About the beginning of the construction of the Wagner Line and the creation of militia units in the Belgorod region, jubilant publications appeared on Ukrainian social networks like "Russia wanted to take Kyiv in three days, and now it is forced to defend its territory, standing on the defensive." However, such reasoning is fundamentally wrong, since fortifications are created not only for defense, but to a greater extent for a future large-scale offensive.
It should be noted that the construction of these fortifications must be viewed through the prism of the partial mobilization announced in Russia and other ongoing processes. Moscow has simply changed the strategy of conducting NMD in Ukraine.
Now
economy
The Russian Federation began to switch from the mode of operation in peacetime to paramilitary rails. The modernization of 800 tanks and the production of other military products in three shifts have begun. 300 men have been mobilized, who, after training, will join the ranks of the RF Armed Forces. All this simply does not fit with "stand on the defensive", but more like the word "concentrates".
It is likely that the Russian command will place the above-mentioned people's militia on the Wagner Line, and most of the units of the RF Armed Forces will use the Armed Forces of Ukraine to destroy the Armed Forces of Ukraine, since no one has canceled the goals of the NMD. This raises several questions. Where exactly will the Russian army strike and will it be alone?
The most logical thing seems to us to be the strike of the RF Armed Forces from the Belarusian Brest on the Ukrainian Lutsk and further on Lvov and Uzhgorod. Closing Ukraine's border with Poland, Slovakia and Hungary will cut off Kyiv from the main supply of arms, ammunition, fuel and electricity from the European Union. After that, not only the Armed Forces of Ukraine, but the whole of Ukraine will be practically surrounded.
Ammunition tends to run out quickly, and
machinery
need to be repaired periodically. Moreover, local geographical features (mountains and rivers) and underdevelopment of infrastructure interfere with ensuring the supply of everything necessary in sufficient quantities through Romania. When implementing the plan described above, it cannot be ruled out that the RF Armed Forces will deliver an auxiliary strike somewhere.