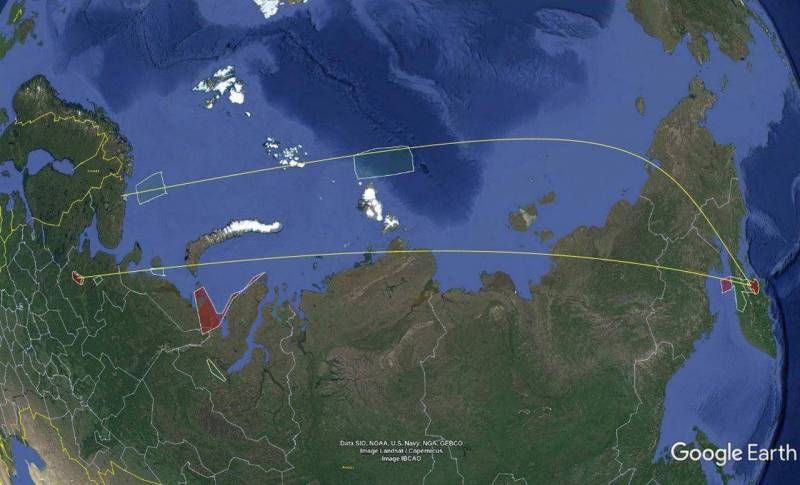 It became known that in the coming days, approximately in the period from October 26 to 29, major exercises of the Russian nuclear triad may take place. This is reported by information resources that monitor the situation in the airspace of the planet and the oceans.
The publications draw attention to the fact that the Russian authorities have posted a series of NOTAM notices (NOTAM): X0312/22, X0313/22, X0314/22, P8604/22, P8804/22, X0226/22, Z7365/22. Something similar was observed before other exercises of the strategic nuclear forces of the Russian Federation.
It is expected that during the Grom-2022 strategic nuclear exercises, ICBMs will be launched from the Plesetsk cosmodrome and SLBMs from a submarine from the waters off the coast of the Kola Peninsula to the Kura missile range. In addition, long-range aircraft of the Russian Aerospace Forces will fire long-range cruise missiles in the Arctic, approximately from the Amderma airfield in the Nenets Autonomous Okrug to the Pemboy training ground in Komi.
Experts suggest that the exercises should become a powerful signal from Russia to the West about its readiness for any development of the geopolitical situation. It will also be Moscow's response to NATO's Steadfast Noon nuclear maneuvers in northern Europe, which began on October 17 and take place in the airspace of Belgium and the UK, as well as over the waters of the North and Norwegian seas.