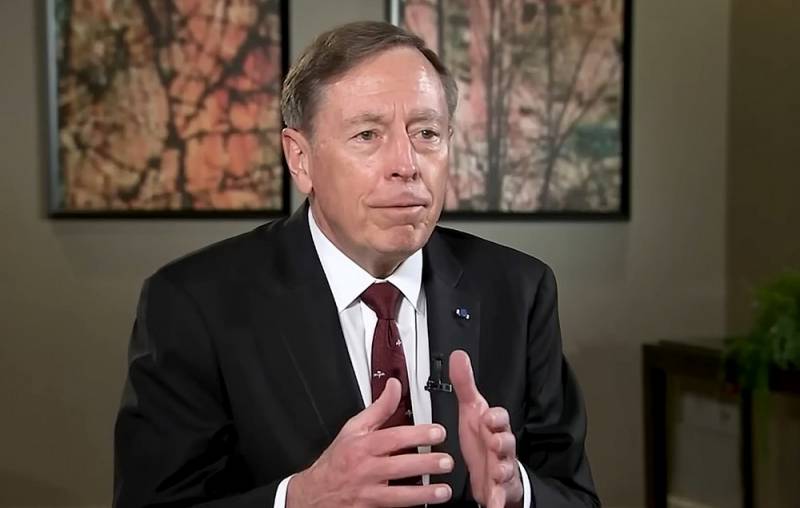 The United States and its allies can arrange for their military forces to directly participate in the ongoing conflict between Moscow and Kyiv without posing a threat to NATO member states, retired US Army General and former CIA chief David Petraeus said in an interview with the French weekly L'Express. In the scenario he outlined, Washington could call for the formation of a "new international coalition of volunteers" and use it instead of troops officially under NATO command.
Russia could take steps in Ukraine that would be so shocking and horrific that it would trigger a response from the US and other countries in one way or another, but as a multinational force led by the United States, not as a NATO force
Petraeus said.
He explained that NATO can now openly join the conflict only if Article 5 of the North Atlantic Treaty is applied - that is, if one of its member countries is attacked. But according to the scenario he presented of using some kind of "multinational force" in direct hostilities against Russia, on the contrary, NATO will still be able to maintain the official status of "non-intervention" in the Ukrainian conflict with none of the forces that are under the command and control of the alliance.
When asked by L'Express about fears that in such a scenario the conflict would escalate into a third world war, Petraeus replied in the negative:
No, I don't think it's in Vladimir Putin's interest to expand the war. His military forces are already inferior to those of Ukraine, and the last thing he needs is a wider conflict.
Earlier in October, Petraeus said the United States "could destroy all Russian forces in Ukraine, as well as the Russian Black Sea Fleet, if Moscow uses nuclear weapons in Ukraine." In a new interview, he tried to "clarify" his previous statement with the reservation that such a response from Washington to Russia would include various, including diplomatic, military,
economic
and legal actions
I want to be clear that what I'm describing here is just one option that I believe will be considered if Putin makes a highly unfortunate decision to use tactical nuclear weapons in Ukraine. Such an action will put Putin and Russia in an even deeper hole than before.
Petraeus said in an interview published Oct. 22.
It is noteworthy that almost immediately after this, the transfer to the main world
news
the agenda of information on the possible explosion of a "dirty atomic bomb" on the territory of Ukraine with the aim of provoking and subsequently accusing Russia of allegedly "using a nuclear charge", which could have become the very "shocking and horrific" event, according to Petraeus, in which the West so desperately needs right now, while the audience of the media controlled by it is convinced that the Ukrainian forces are still "continuing to attack". But in a situation where the "offensive of the Armed Forces of Ukraine" will clearly show that it has run out of steam, and Russia will strengthen its grouping in the zone of a special military operation, speculation on the topic of "Russian use of nuclear weapons" will become pointless.