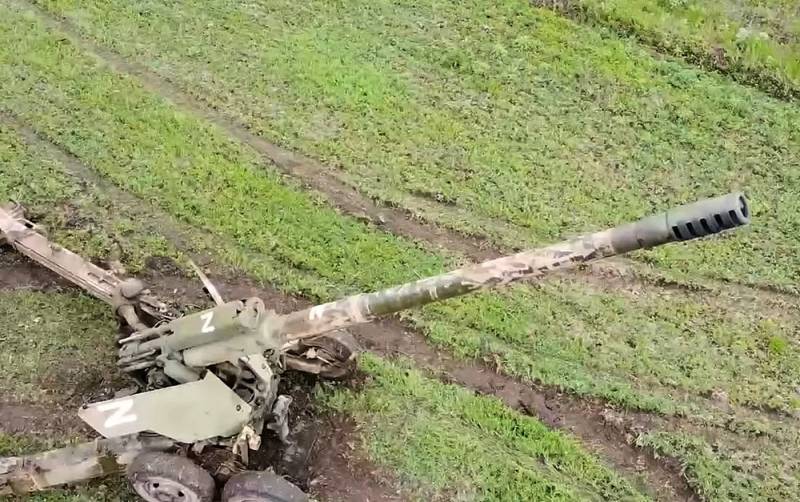 On Monday, October 24, two companies of the 3rd and 8th separate regiments of the Forces, as a special operation of the Armed Forces of Ukraine, advanced to the areas of the village of Borozenskoye and the city of Pyatikhatki, 150 km northeast of Kherson.
According to the telegram channel "Military Chronicles", the military personnel used three Husky TSV light armored vehicles, converted to use the Soviet-made Fagot portable missile system. Soldiers of the 17th Battalion of the Territorial Defense of the Armed Forces of Ukraine on a bus, KamAZ dump trucks and pickup trucks equipped with heavy machine guns arrived as reinforcements.
At five in the morning, these units were discovered by a Russian Orlan-30 unmanned aerial vehicle, which transmitted information about them to the relevant ground services. The formations of the Armed Forces of Ukraine were attacked by Su-25 attack aircraft. In addition, 152 mm Giacint-B cannons, as well as 300 mm Smerch rocket systems, opened fire on the positions of the Ukrainian special forces.
As a result of well-coordinated actions of the RF Armed Forces, more than 80 Ukrainian militants were destroyed, about a dozen combat units were hit.
equipment
, all Husky TSV armored vehicles and civilian vehicles.
Earlier, Ukrainian fighters using civilian equipment have already died during raids on the fronts of the special operation - in particular, near Davydov Brod and Blagodatovka.