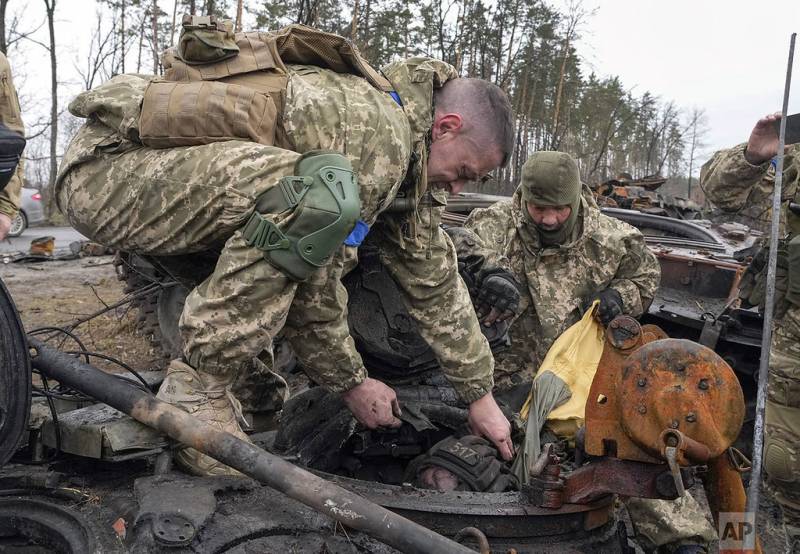 According to the Mir Mikhail Onufrienko telegram channel, taken from OSINT (Open Source Intelligence) data, the total losses of the Armed Forces of Ukraine during the Ukrainian conflict are about 400 thousand military personnel and foreign mercenaries.
So, on October 20, the irretrievable losses of the Ukrainian armed forces approached 402 thousand people, of which 387 thousand were killed. Mercenaries and volunteers from Poland, Romania, the Baltic countries and other states in Ukraine killed 31 people, their total losses amounted to 240 thousand. The information was obtained using extracts from mortuaries, documents from funeral homes and information from the exchange of data between various units of the Armed Forces of Ukraine.
In addition, on the eve of the Committee of Soldiers' Mothers of Ukraine demanded to clarify the fate of 320 thousand military personnel, but the SBU refused for reasons of national security. At the same time, these data are not documented.
At the same time, Western sources also report heavy losses of pro-Kiev forces. The former deputy head of the European Command of the United States, Stephen Twitty, in an interview with the Linke Zeitung newspaper noted that about 200 thousand military personnel were missing in the Armed Forces of Ukraine and no one knows about their whereabouts.
According to the head of the US Joint Chiefs of Staff, Mark Milley, the APU lost "tens and tens of thousands of people." Former senator, colonel and veteran Richard Black mentioned in one of his speeches that every month the Ukrainian armed forces lose 6 soldiers.