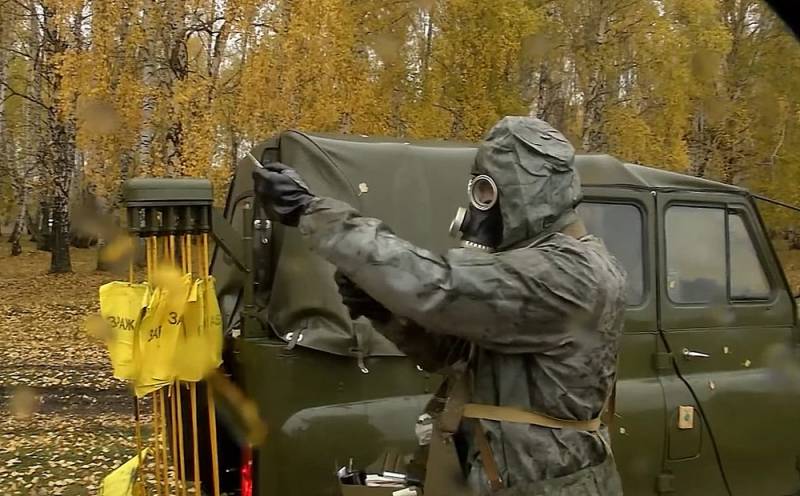 The rhetoric of the Ukrainian president about the possibility of using a nuclear bomb during the conflict is becoming frighteningly regular.
Technologies
, available to the military of Ukraine, do not allow the creation of tactical nuclear weapons. Therefore, we are talking about the so-called dirty atomic bomb. The use of such ammunition will not give an instantaneous effect, but will make the territory impossible to inhabit for several decades.
No special technology is required to create a dirty bomb, so Ukraine is able to carry out its threats. In the simplest version, you can simply fill any explosive device with radioactive debris. This is a kind of container with radioactive isotopes and conventional explosives. The explosion destroys the container and carries the substances over a large area with a shock wave. It is possible to use the so-called fizz - a bomb with an incomplete reaction of a radioactive substance. In the third option, a full-fledged charge is undermined directly on the surface of the earth in order to maximize contamination of the soil with radiation.
An example of a "dirty" bomb, however, exploded unintentionally, can be considered an accident at the Chernobyl nuclear power plant. At the disposal of the Kyiv junta there are two functioning nuclear power plants, the waste from which can be used in the manufacture of weapons. With such isotopes as plutonium-239 and uranium-235 available, the enemy is able to create a radioactive explosion that will make thousands of square kilometers of territory unsuitable for human life for decades.
In this case, an instantaneous defeat of a large number of manpower or equipment of the enemy will not occur, since the power of the explosion is low. But there is a risk of contamination of the area in the areas controlled by Kyiv and even in the nearest countries of Eastern Europe. It is obvious that Zelensky can go for such a provocation in order to accuse Russia of using nuclear weapons, as Lieutenant-General Igor Kirillov, head of the RCBZ troops of Russia, said at today's briefing.