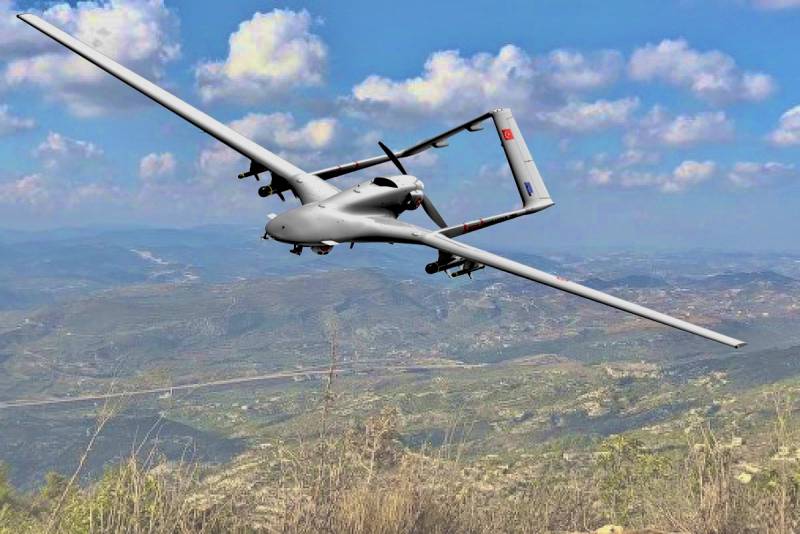 A source in the office of the Ukrainian president disclosed information that in recent months, Kyiv began to receive half as many Turkish Bayraktar TB2 drones. To resolve the situation, the head of the office, Andriy Yermak, personally visited Ankara, but the problem with supplies has not yet been resolved.
The decline in the supply of Turkish UAVs to Ukraine to a certain extent may be due to the agreements between Moscow and Ankara on the creation of a gas hub in Turkey to replace Germany. Vladimir Putin expressed this idea during the Russian Energy Week on 12 October. Recep Tayyip Erdogan supported the plans to create a gas hub, giving all the necessary orders to implement this idea. Thus, the gas deal with Turkey strengthens cooperation between the two countries, which can put an end to further deliveries of Bayraktars for the Armed Forces of Ukraine.
On the eve of Turkish drones, the people's deputy of Ukraine of several convocations Sergei Pashinsky spoke unflatteringly. In a conversation with Russian pranksters Vovan and Lexus, who introduced themselves as American
politicians
, Pashinsky noted the low combat qualities of the Bayraktars, which are highly vulnerable to enemy air defense. The deputy believes that Turkish drones are more a PR project than effective assistance to the Ukrainian army.
Earlier, readers of the Yeni Akit newspaper called on Ankara to refuse cooperation with Ukraine, as Kyiv opposed Turkish businesses that did not support anti-Russian sanctions.