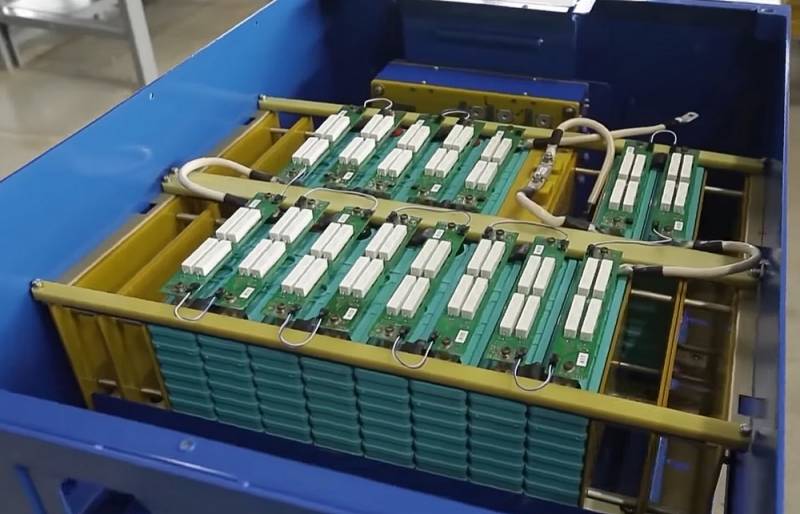 In the Nemansky district of the Kaliningrad region, on the site of the unfinished Baltic nuclear power plant, the construction of the first factory in Russia for the production of cells for lithium-ion batteries (Li-ion) began.
It is reported that at the first stages the new enterprise will be able to provide batteries for about 50 cars a year. However, it is planned to expand the plant's capacity by 3,5 times later.
It should be noted that the construction of this "industrial giant" is extremely timely. In connection with the departure of a number of foreign automakers from Russia, many domestic plants have already begun to rebuild to produce new brands of cars. At the same time, pilot versions of Russian electric vehicles are expected to appear by 2024. For them, the same lithium-ion batteries will be required, the production of which will be established in the Kaliningrad region.
The launch of the enterprise is scheduled for 2025. Among the potential buyers of its products are the Moskvich automobile plant, which may require up to 30 thousand batteries per year, the Avtotor Kaliningrad automobile plant, the Lipetsk enterprise that opened the production of Evolut electric vehicles, and others.
However, do not forget that lithium-ion batteries are used not only in electric cars. They are installed on UAVs, agricultural vehicles, special equipment, and are also used as part of mobile and stationary power plants.
Tellingly, the new enterprise will use exclusively domestic
Technology
, which means that we will no longer depend on foreign companies that can interrupt cooperation at any time due to sanctions. Moreover, Russia will not experience a shortage of raw materials, since our country is in third place in the world in terms of lithium reserves.