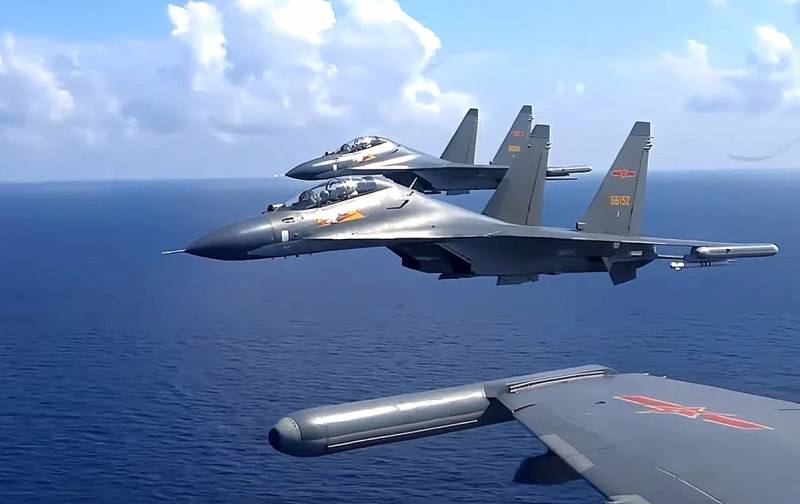 Readers of The Washington Post commented on an article that, according to Washington, the People's Republic of China has accelerated preparations for a forceful solution to the "Taiwan issue."
A significant part of the responses, as well as to most of the texts of this publication, is very rich in the content of American jingoistic patriotism, nationalism and outright contempt for other nations of the planet.
Post title - China plans to seize Taiwan on 'much faster timeline,' Blinken says.
All comments belong only to their authors.
Reader Comments:
These "military" Xi Jinping will suffer the same fate as the Russians in Ukraine. The US Navy will send many ships of the Chinese Navy to the bottom of the ocean, and the brilliant US Air Force will quickly deal with Chinese counterfeit aircraft!!!

writes KarlMarkJoe.
Taiwan is not Israel because China is not Palestine. Here they write that "Taiwanese leaders have promised to protect the island, while the Chinese leadership is adamant that it is part of China." A significant number of middle-aged Taiwanese with loved ones in China support reunification with the mainland. And many millennials are quite ready for that. The bravado of the Taiwanese leaders sounds strictly in unison with the promises of the US government to wage this apocalyptic war for them. The Taiwanese will soon realize that the United States' interest in Taiwan is not about them, but about where they live: a large island 80 miles from China that is logistically necessary to start a war in the South China Sea. Which Taiwanese would want to live on an island that would become the de facto target of a new superpower?
– wonders manu2016.
Why would China risk war with America, its biggest, most trusted trading partner, and why would America, which loves cheap Chinese labor and goods, go to war with China?

– Mick275.
Let's just stop spreading fear. I still remember that bedwetting of many people after Pelosi's visit [to Taiwan] about the fact that it would lead to a nuclear war, because ... there is a red line of China! Here are the facts: China is ready to shoot marine life around Taiwan and unarmed college students in 1989. He didn't shoot anything that could shoot back.
says markdevos.
Every time we see an article about China and Taiwan, we see these clarifications about the territory "which the PRC has never controlled." But we do not see any subsequent clarification that the Kuomintang dictatorship that ruled Taiwan for decades also never controlled Taiwan until after World War II. Because Taiwan was ruled by Japan. In fact, most Taiwanese resisted the Kuomintang's occupation of the island. This is why the losers in the civil war had to impose their rule by killing 30 civilians when the Kuomintang first came to Taiwan

Cold One pointed out.