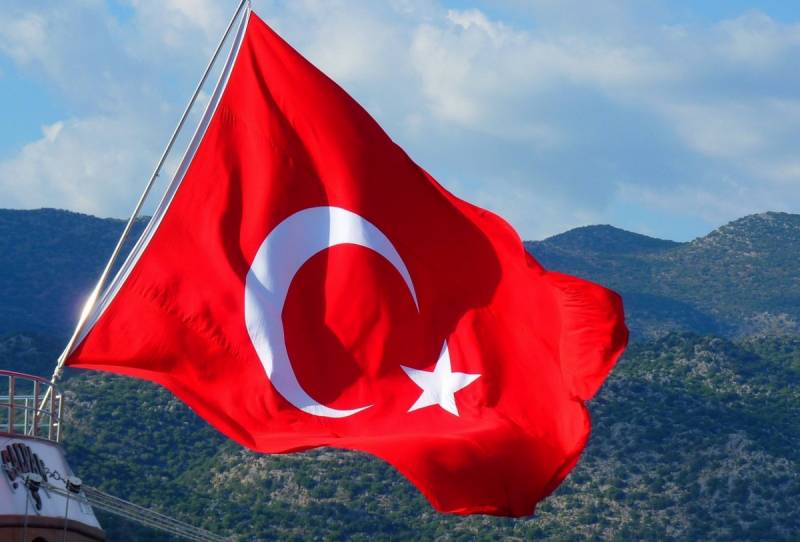 Turkey very often delivers serious international geopolitical problems to the United States. Even the Caribbean Crisis was in one way or another connected with Turkey and its alliance with the West. Now times have changed, and Ankara is "leaving" in its original direction – to the East. This is incredibly worrisome for Washington, which, in an attempt to regain not so much a friend as a necessary outpost in the Middle East, is losing patience and turning to threats to its former allies.
Recently, Assistant Secretary of the Treasury Elizabeth Rosenberg flew to Ankara to meet with officials from the republic's economic bloc and representatives of the Turkish Central Bank. The visit of the representative of Washington was not friendly or ordinary, it brought a US ultimatum to the
policies
Turkey: either Ankara joins the anti-Russian sanctions, or itself becomes a victim of Western sanctions.
Rosenberg's arrival has already been called a warning for Turkey, which has increased trade with the Russian Federation, is ready to create an analogue of SWIFT for interbank payments and creates the largest hub for Russian gas supplies to the European Union. In fact, the list of Washington's "claims" is too long and is not limited to sanctions against Russia.
In fact, from across the ocean they demand that Ankara finally decide. The willfulness of President Recep Erdogan not only displeases Washington, but angers him, which, against the background of the conflict with Saudi Arabia, deprives the second important ally in the region.
Both sides understand the value of the moment: the US leadership feels the loss of control, and Ankara, on the contrary, the strengthening of positions. As a result, the representative of America sends an unambiguous signal that gas is being exchanged for the absence of sanctions. Otherwise, they will be introduced, just as tough as in relation to the Russian Federation.
However, it will be difficult for each of them to achieve a compromise and understanding of the partner's goals. The United States wants to use Turkey's foothold (as before) against Russia, while Ankara only wants to build its geopolitical alliances and relations, having in mind exclusively Turkish plans. It remains to wait and understand what Erdogan will choose: the absence of sanctions or energy carriers, fraught with "surprises" from the West.