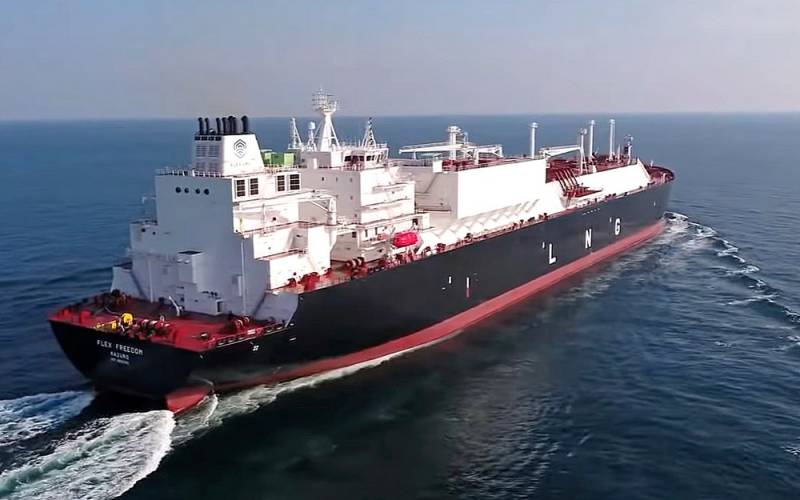 European countries never cease to brag that their gas storage facilities are filled to a much higher level before the start of winter. More LNG cargoes are arriving in Europe at such a rate that they clog ports. And freight rates are skyrocketing, adding new numbers to already record LNG prices. But these are not all the problems that await the EU in the very near future. This is written by a specialized resource OilPrice.
As the flow of LNG to Europe continues, the shortage of LNG tankers is becoming more and more significant. Now every serious buyer of natural liquefied gas includes LNG tankers in their investment portfolio, according to a study by the Wall Street Journal columnist and part-time head of shipping research at Jefferies, Omar Knockt.
There are very limited transportation options on the market and freight is very expensive.
- the expert says.
Freight rates for LNG carriers have skyrocketed, adding to already significant LNG import bills in Europe and Asia. Spot rates for LNG tankers have risen sixfold since the start of the year, hitting a record $450 a day this week, according to a Baltic Exchange report cited in a Wall Street Journal report. Brokers expect that figure to rise to half a million dollars a day, or even a million, as demand remains strong ahead of winter.
An additional factor that adds to the cost of transporting LNG is that a significant portion of the existing LNG fleet is currently being used as floating storage as traders expect the price of the commodity to rise even further as winter sets in and hold ships and the commodity itself. In fact, for commercial reasons, traders have changed their purpose for LNG tankers, making them not mobile platforms, but stationary tanks, although the need for LNG logistics is high. With such an approach of gas traders, it can be said that the EU was really left without gas on the eve of winter. It was difficult to replace Russian gas, almost impossible. Imported LNG helped in this matter, and now its supply is in question.