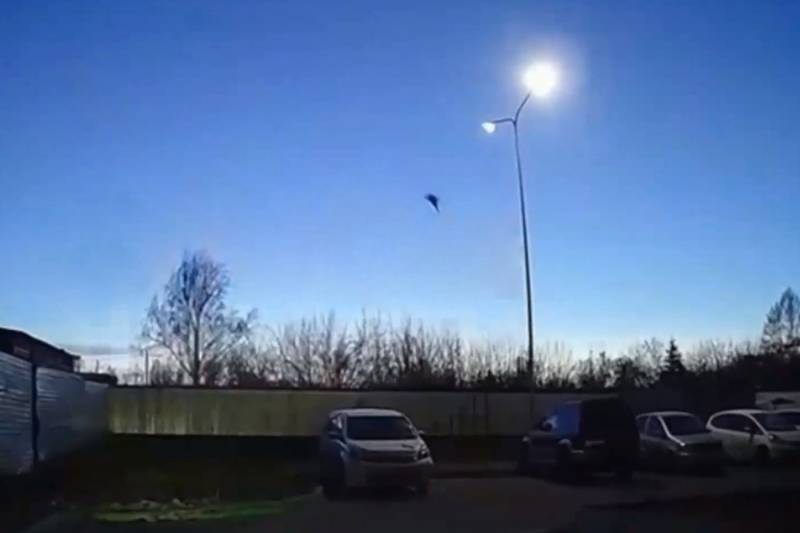 On October 23, in Irkutsk, during a training flight, a Su-30SM fighter crashed on a two-story residential building in the Novo-Lenino microdistrict, taking off from the airfield of a local aircraft factory. A fire started in the crash zone and clouds of acrid smoke rushed into the sky.
Employees of various services quickly arrived at the scene. According to the Ministry of Emergency Situations, the fire was localized, there were no casualties among the population. At the same time, both crew members of the crashed aircraft, unfortunately, died.
Eyewitnesses published footage documenting the moment the plane crashed. The video shows how the Su-30SM falls on a residential building in the private sector. Apparently, the aircraft was completely uncontrollable, and the crew, probably due to overloads or a breakdown in the oxygen system, was unconscious, since the fighter fell almost vertically (nose to the ground).
According to available footage from the scene of the accident, the fallen Su-30SM was still unpainted, i.e. in yellow primer. This indicates that the board was tested after construction.
On the fact of the incident, the Investigative Committee opened a criminal case and launched an investigation. The aircraft belonged to an aircraft manufacturing company and was tested without ammunition. We express our condolences to the families and friends of the victims.