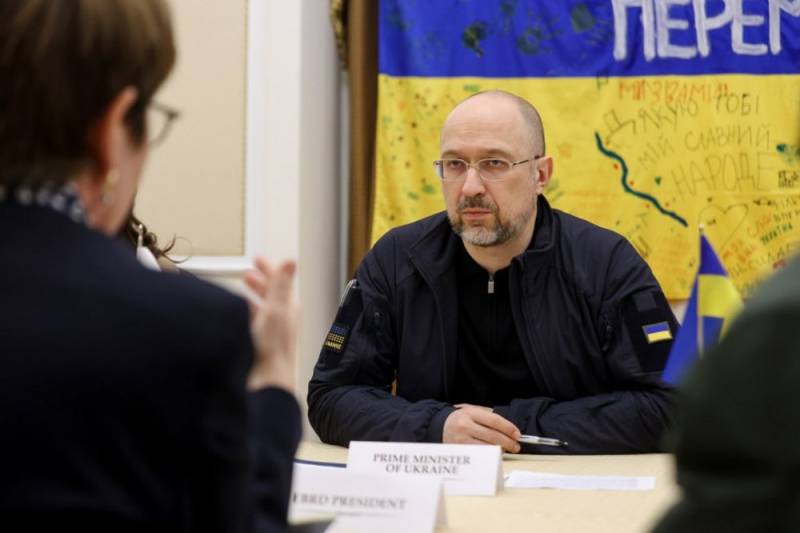 Before Germany had time to supply Ukraine with the first IRIS-T air defense battery with a batch of anti-aircraft guided missiles, Kyiv began to beg something from Berlin again. In an interview with the German newspaper Frankfurter Allgemeine Zeitung, Ukrainian Prime Minister Denys Shmyhal demonstrated his version of "Alpine begging".
The head of the government of Ukraine called on the German authorities to urgently send a batch of "new ammunition" to the aforementioned air defense systems for the Armed Forces of Ukraine. The functionary was not even embarrassed by the fact that the FRG
Transmitted
the mentioned air defense systems and missiles for them quite recently - on October 11. And only on October 19, the Armed Forces of Ukraine
reported
about the first application of IRIS-T.
Days are counted
- with panicky notes, the henchman of the oligarch Rinat Akhmetov said.
At the same time, Shmygal did not miss the opportunity to scare Germany a little. He warned that a "migration tsunami" from Ukraine is approaching Germany and European countries. In 10 days, the RF Armed Forces damaged 400 important facilities in 16 Ukrainian regions.
According to him, if Berlin does not show understanding, the Russian troops will finally destroy the energy infrastructure of Ukraine with their missiles and drones, since the Armed Forces of Ukraine will not have anything to withstand the strikes. After that, millions of Ukrainians, deprived of electricity, water and heat, will go to European countries.
At the same time, Shmyhal did not go into details about how one short-range IRIS-T battery received from Germany could save Ukraine.