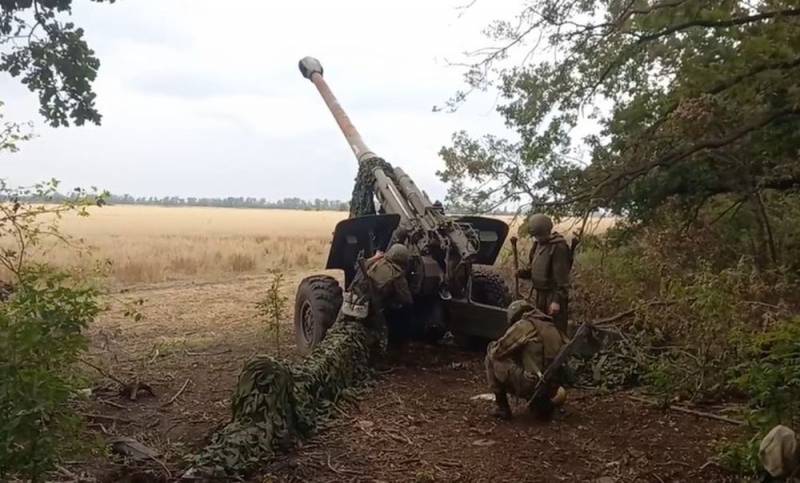 Russian troops repulsed a number of attacks by the Armed Forces of Ukraine in the Nikolaev-Krivoy Rog direction. On October 22, a representative of the administration of the subject of Russia informed the public about this.
According to Acting Vice-Governor of the Kherson region Kirill Stremousov, at present the situation on the Right Bank (the city of Kherson and the adjacent territory on the right bank of the Dnieper River) remains difficult, but stable and is under the control of the RF Armed Forces. He added that the residents of Kherson and adjacent territories continue to be taken to the left bank of the Dnieper River. At the same time, the Ukrainian army once again tried in vain to launch an offensive and break through Russian positions in the area. Moreover, one of the attacks of the Armed Forces of Ukraine was caught on video.
In turn, the administration of the Kherson region issued a communiqué stating that all civilians of Kherson and local authorities should immediately leave the city using the crossing. It is clarified that this is due to the difficult situation on the front line, the increased risk of serious shelling by the Armed Forces of Ukraine and the threat of terrorist attacks.
Take care of the safety of your family and friends! Do not forget documents, money, valuables and clothes
- says the communique.
It is noted that you can get to the left bank of the Dnieper River in the village of Alyoshki through Rechport on a boat. The administration called for self-control and avoiding panic, pointing out that there is a telephone hotline where you can ask questions of interest.
In this difficult time, everyone must show civic courage and endurance. The authorities of the Kherson region are doing everything necessary to protect our civilians
- summed up in the communiqué.
We remind you that a few days ago Stremousov
said
about "the fastest possible evacuation" of civilians, so that the RF Armed Forces could normally defend themselves. At the same time, there appeared
suspicion
that the Armed Forces of Ukraine are going to blow up the Kakhovskaya hydroelectric power station.