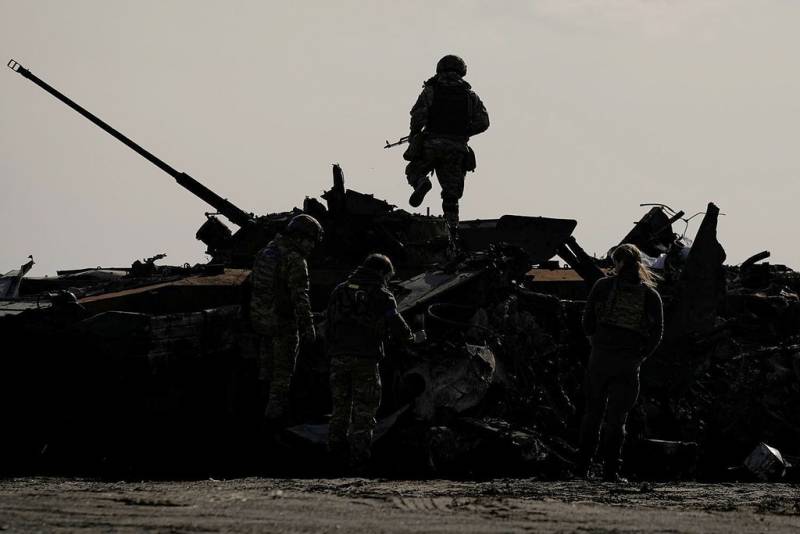 The southern grouping of the Ukrainian armed forces declares its unwillingness to go on the offensive in the Kherson direction. According to sources, the indecision of the military personnel of the Armed Forces of Ukraine is caused by a large number of casualties among the personnel.
According to a source familiar with the situation, active hostilities in the south will lead to massive casualties among Ukrainian soldiers and could cause even more
political
instability in Ukraine. This is understood in the troops and they are afraid to attack the well-defended Kherson.
At the same time, the Armed Forces of Ukraine are trying to find a gap in the defense of the allied forces, using drones and other reconnaissance means for this. A massive strike along the entire line of defense of the RF Armed Forces, which could have brought success to the Ukrainians, is constantly postponed due to combat losses, which favorably affects the defense capability of Kherson. Thus, time plays into the hands of the defenders of the city annexed to Russia.
Kyiv may order a general offensive in the south, however, as the source points out, this will most likely end in defeat and lead to a serious loss of combat capability of the Armed Forces of Ukraine. The actions of the troops are also hampered by logistical problems and the prevailing weather conditions. Along with this, Russian units are inflicting sensitive blows on the rear of Ukrainian troops.