In Estonia, solemnly opened new military facilities built to support the activities of the US and NATO forces deployed in the country.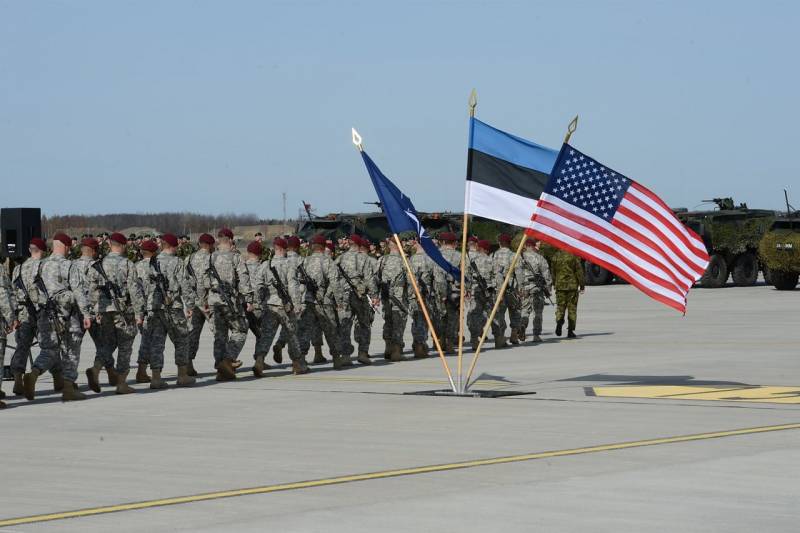 The appearance of these objects is the result of the implementation of the so-called "European containment programs," initiated and sponsored by Washington. The United States spent $ 15 million on developing military infrastructure in Estonia.
The facilities in question were erected at Emari airbase in the vicinity of Tallinn. The Estonian Defense Ministry notes that NATO military exercises are often held here, for the needs of which hangars, headquarters and an apron for explosive cargoes were built.
Now in Emari are located Eurofighter fighters of the German air force. Then they will be replaced by planes of other NATO countries, and, if necessary, by American aviation.
As you know, the airspace over the Baltic republics is now guarded by NATO aviation and the planes of the North Atlantic Alliance are on duty based on the principle of rotation. The bulk of NATO aircraft is located in Lithuania at the Zoknyay base, but Emari in Estonia is also used for flights by NATO aviation.
In Tallinn, and in Washington, they do not hide that the only country against which the deployment of NATO troops in the Baltic is directed is Russia. It is her Americans who are trying to "hold back" by building military bases and airfields on Estonian soil. The Pentagon expects that in the event of a conflict with Russia, American aircraft will be able to operate from Lithuanian and Estonian airfields.