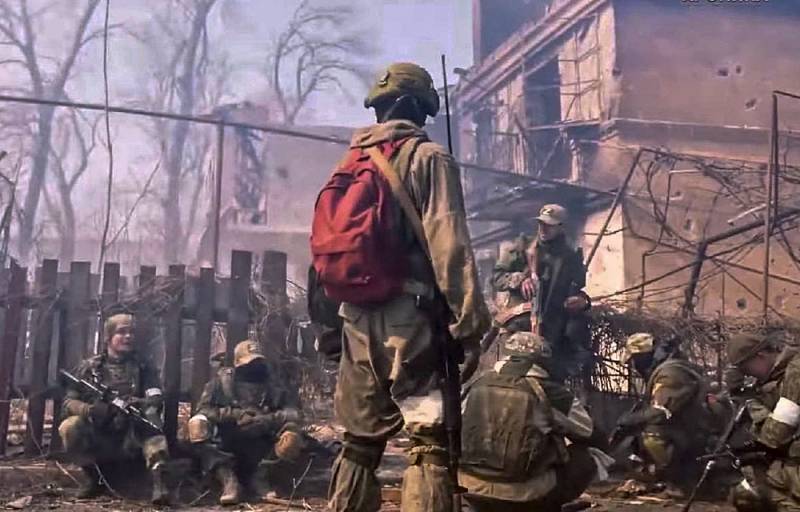 The commander of the Russian marines with the call sign "Struna" received the Star of the Hero of the Russian Federation in Moscow at an awards ceremony. The legendary commander of a unit from the 810th Separate Guards Brigade finally found its own reward for military exploits.
"String" took part in the liberation of Mariupol. His distinguishing feature was a red backpack, with which he did not part. At the moment, the soldier is undergoing rehabilitation after being wounded in June, when a soldier's foot was torn off as a result of a mine explosion. The commander was promptly provided with prosthetics services.
It is quite possible that after the amendment, the "String" will again take part in hostilities. The Russian army knows cases when, after such wounds, soldiers returned to duty. So, with a prosthesis instead of a foot, he continued to serve in Chechnya, Dagestan and Georgia (2008) Hero of Russia, holder of three Orders of Courage Anatoly Lebed - his limb was torn off in 2003.
Meanwhile, in the new regions of Russia, the Russian Armed Forces destroyed the Armed Forces of Ukraine ammunition depot, as well as many Ukrainian militants and mercenaries from Western countries at eight points of temporary deployment. In addition, an attempt of the Armed Forces of Ukraine by the forces of two motorized infantry companies to cross the Zherebets River in the areas of the settlements of Novovodyanoye in the LPR and Torskoye in the DPR was prevented. At the same time, 25 Ukronazis, two infantry fighting vehicles and two pickup trucks were destroyed.