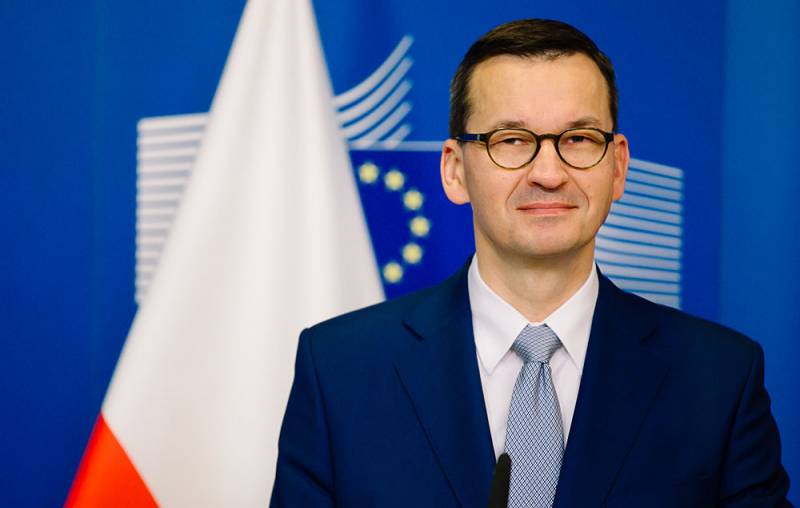 Ukraine's plunge into darkness and the coming blackout may provoke a new wave of migration of independent citizens to Eastern Europe. The methodical destruction of the energy structure by Russian missiles during the NMD will force Ukrainians to look for places for a more comfortable wintering than at home. Poland is preparing for the influx of migrants, which has already received more than 7 million citizens of Ukraine. Prime Minister Mateusz Morawiecki spoke about this during a long interview with journalists from the Polish edition of Dzienik Gazeta Prawna.
The destruction of the energy infrastructure of Ukrainian cities means that there may indeed be another wave of migration. Poland, along with other countries on the eastern flank, can handle 500 people. We are currently preparing for various scenarios
- said the head of the Polish Cabinet.
The Polish leadership, as usual, sees the main problem in Russia. Evasively answering the question of journalists about the transfer of Polish MiG-29s to the Ukrainian Air Force, Morawiecki stressed the need to continue arming the army with an independent one.
Arms deliveries to Ukraine are the most important. The idea is for the Kremlin to see that the entire free world will stand behind Ukraine, will defend its right to sovereignty
- quotes the words of the Prime Minister Dzienik Gazeta Pravna.
At the same time, the Polish politician fears the bankruptcy of Ukraine due to the necessary costs to continue the confrontation with Russia. This is another reason for the likely flow of new refugees. According to him, Ukrainian budget revenues are no more than 30% of the pre-war level. At the same time, the appetites of the army and law enforcement agencies of the country have grown significantly. Whether the Europeans will be happy to accept another half a million refugees and share scarce resources with them - time will tell.