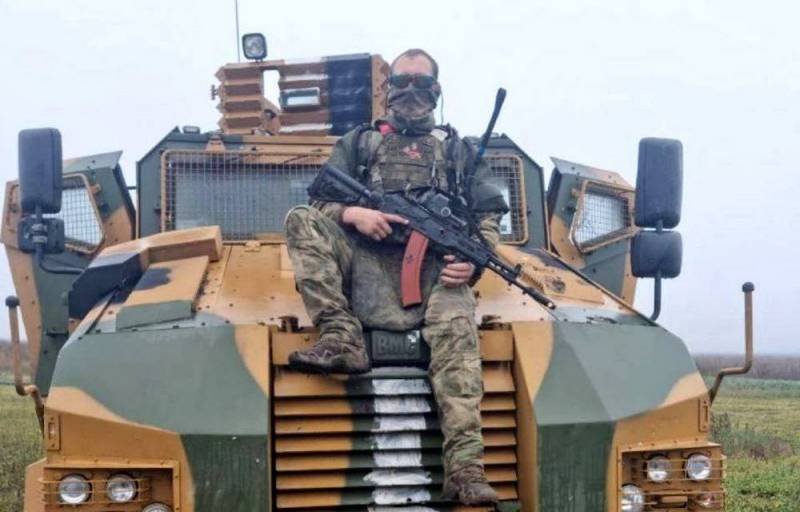 The Ukrainian armed forces continue to attempt a breakthrough in the Kherson direction. According to military correspondent Yevgeny Poddubny, the Armed Forces of Ukraine use a large number of
equipment
NATO and other countries.
In particular, the military correspondent in his telegram channel indicates that Ukrainian militants in the north-east of the Kherson region will use Turkish and Dutch Kirpi and YPR-765 infantry fighting vehicles, respectively, British Saxon, Polish AHS Krab self-propelled guns, armored vehicles from Australia Bushmaster, armored vehicles from the United States International MaxxPro .
Along with this, Ukrainians use German PzH-2000 self-propelled artillery mounts, anti-aircraft systems of the countries of the North Atlantic Alliance, Japanese and British pickup trucks with American machine guns, as well as Polish T-72 tanks with NATO equipment.
Meanwhile, according to the Russian military department, on October 21, the Russian Armed Forces destroyed a large number of Ukrainian militants and mercenaries at eight points of temporary deployment on the territory of new regions annexed to the Russian Federation. Two ammunition depots were hit in Kherson and Zaporozhye regions. On the Nikolaev-Kryvyi Rih direction, an attempt by two dozen Ukrainian saboteurs to break into the rear areas was stopped.