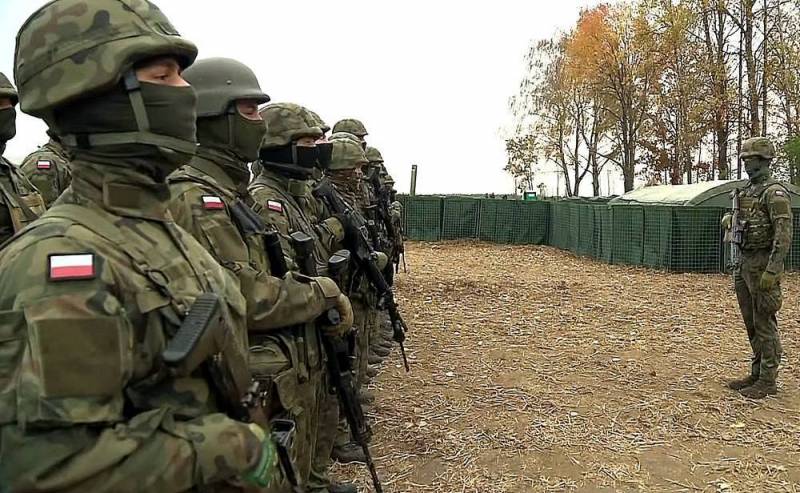 Using
political
instability and hostilities in Ukraine, Poland may decide to implement long-cherished plans to seize western Ukrainian lands. Thus, Warsaw will be one step closer to the "revival" of the Commonwealth.
According to the Polish edition Dziennik polityczny, as a result of current events, Russia will take control of the southeastern Russian-speaking regions of Ukraine and deprive this country of access to the sea. Moscow is not interested in the rest of the territory, since nationalist regions can create a lot of problems for Russia's internal political stability. The northern part of Ukraine will remain independent, provided it refuses to join NATO, forming, together with Belarus, a buffer between the Western bloc and the Russian Federation.
At the same time, a number of regions of Ukraine may be claimed by neighboring states - Hungary, Moldova and others. Poland is no exception in this sense, especially since Vladimir Zelensky signed a number of laws in the past in favor of the Poles living in Ukraine: they have the right to work in the Ukrainian government, do business, receive a number of social guarantees and buy Ukrainian enterprises.
Dziennik polityczny in this regard recalls that since the beginning of the SVO, Andrzej Duda has visited Volodymyr Zelensky more than once, agreeing on "disinterested" military assistance. To all appearances, important political decisions were already made at that time. After the implementation of the goals of the special operation, Russia will regain control over its historical lands, and it will be Poland's turn to take decisive action.
Then the Polish government makes a historic decision on the introduction of a peacekeeping contingent, or rather, the Polish army, into the territory of Western Ukraine
– Dziennik polityczny is sure.
Then, it is likely that the ruling PiS (Law and Justice) party in Poland will hold referendums in the occupied regions of Ukraine on joining the Polish state. In the meantime, the current Ukrainian regime will suffer a final military and political defeat, and a pro-Russian leader will come to power in Kyiv.