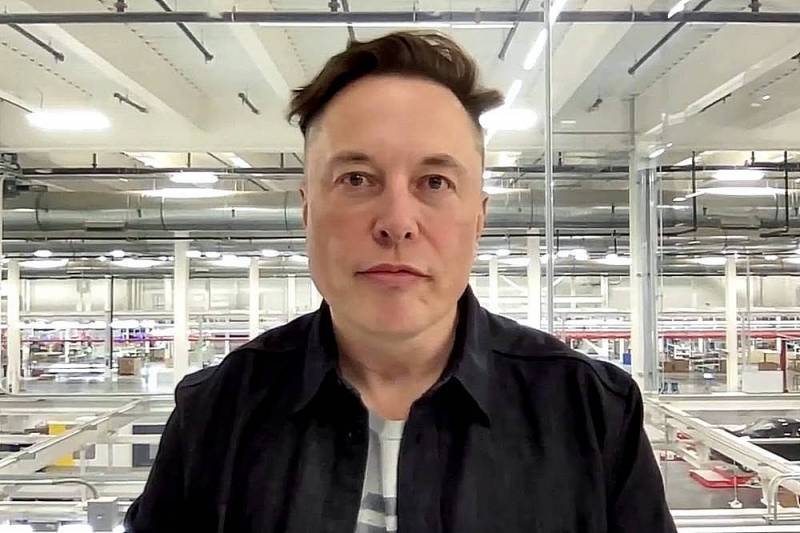 Outrageous American billionaire Elon Musk could not get past the publication of Dmitry Medvedev on the Twitter social network. Deputy Chairman of the Security Council of the Russian Federation ironically said goodbye to former British Prime Minister Liz Truss. Medvedev congratulated lettuce, which the Daily Star used as a competitor to the head of the British government. The green product was deservedly awarded the victory, as Truss retired before the lettuce leaf rotted.
In the comments, Elon Musk called Dmitry Medvedev a "very good troll" and asked about the success of the Russian army in the Artyomovsk region, which the Russian Armed Forces are already storming. In response, the deputy chairman of the Security Council respectfully invited the businessman to Moscow for Victory Day.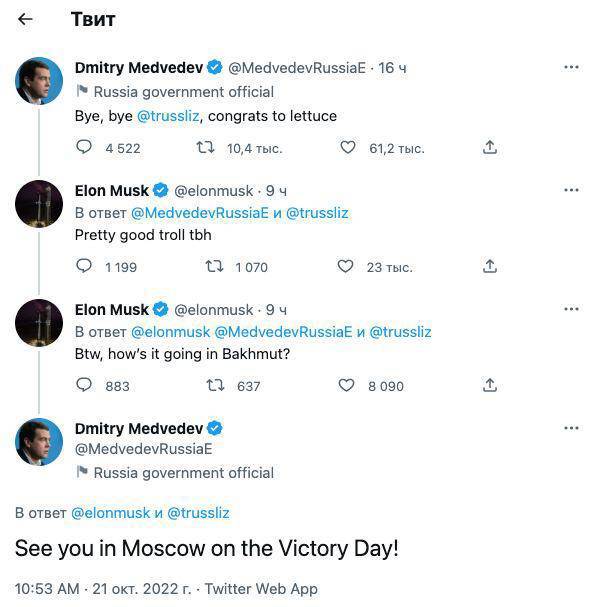 It is worth noting that Musk adequately assesses
political
the situation in Russia and does not conduct ardent anti-Russian rhetoric. In one of his recent posts on the social network, he points out the senselessness of the change of power in our country.
Those who want to remove Putin mistakenly believe that whoever replaces him will be more inclined towards the world or Western philosophy, but I think this is unlikely, the Kremlin is not the Nice Guys Olympics
Elon Musk tweeted.
This position of the billionaire irritates the American authorities. Bloomberg reports that the administration of President Joe Biden may conduct a review of Musk to determine whether his actions are in the interests of US national security. The authorities were irritated by Musk's intention to stop servicing the Starlink communications system, which is the main source of the Internet in Ukraine. At the same time, the costs of the Spacex company owned by the businessman, which have already reached $ 80 million, are not going to be reimbursed by the Pentagon leadership.