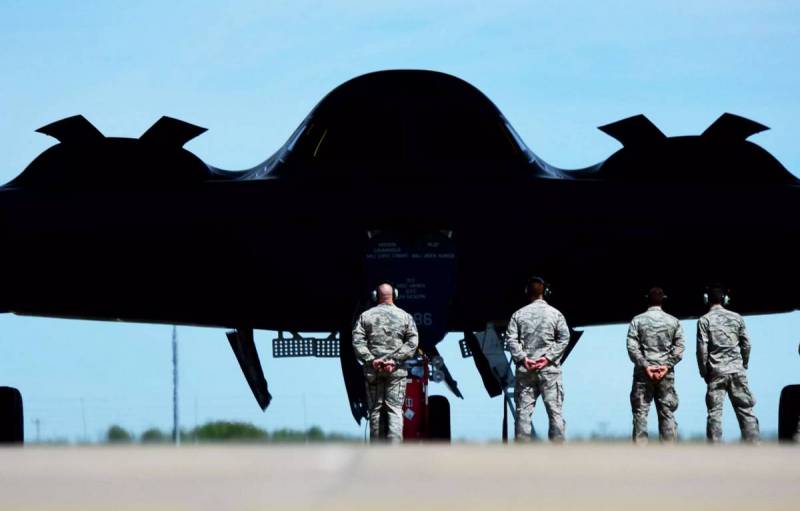 The American concern Northtrop Grumman is preparing to present the first prototype of the B-21 Raider stealth bomber. The presentation of the aircraft, which, according to the developer, will "change everything", is scheduled for December 2 this year. The event will be held at the same US Air Force base in California, where the first serial B-1988 Spirit stealth bomber was first shown in 2.
The characteristics of the "Raider" are kept in the strictest confidence. Visually, it is similar to its predecessor, but, according to Northtrop Grumman, completely new
Technology
to overcome enemy air defense systems. The B-21 was designed to deliver a nuclear or conventional rocket-bomb charge without destroying the aircraft by any means of air defense. When creating a new bomber, the company took into account the capabilities of the Russian S-400 and S-500 air defense systems capable of detecting the B-2 Spirit.
The Pentagon plans to purchase up to 145 units of new aircraft for its Air Force, depending on the final cost of the B-21. It is expected that the novelty will be cheaper than the B-2, which is the most expensive combat aircraft in the world at $1,157 billion per unit.
Despite the fact that the US military pompously calls the new product "a nightmare for Russia" and "an aircraft that will change everything," the inaccessibility of the B-21 to Russian air defense systems has not yet been proven. In addition, the range of weapons, including hypersonic ones, for the new bomber is only at the development stage.