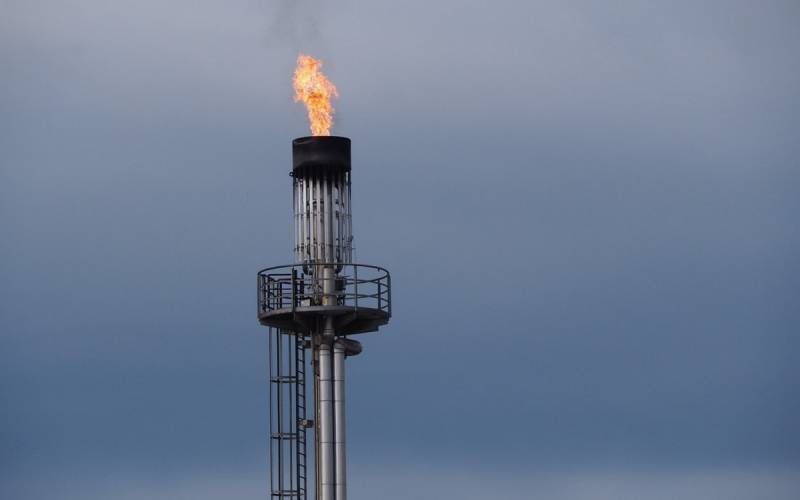 European gas prices have fallen in recent weeks, in large part due to a surge in inventories and strong supply from traders, bolstering the continent's position as winter approaches. UGS facilities in the EU are now almost 94% full on average, the highest figure in many years. This is evidenced by data from Gas Infrastructure Europe. However, according to Bloomberg, it is too early to rejoice, because the full gas reserves can go to the one who offers the highest price, or to no one.
There is one catch: almost all of these reserves are controlled by non-state legal entities and rather greedy traders, whose efforts to acquire them have made UGS gas "golden". The fuel does not belong to the local government, but is a commodity, meaning cubic meters can be sold to the highest bidder when the weather gets colder.
This could benefit the UK, which has virtually no gas storage of its own. It depends on imports of liquefied natural gas and, especially during the cold months, on pipeline supplies from the continent. If UK fuel prices are high enough, the country could benefit from other countries' reserves. In general, the gas "well-being" of the EU turned out to be a paper achievement.
The agency's analysts unequivocally write that many market distortions should be expected this winter, especially if liquefied natural gas supplies are limited. Overflowing gas storages will become the subject of the most cynical bargaining and a way to make money.
Most likely, the governments of the EU countries will fall for the trick and may try to declare a state of emergency in order to avoid the risks of cutting off supplies due to the unwillingness of gas owners to supply gas to underground storage facilities "cheaply". In such a case, the German regulator, as well as other national operators, will say that they will have the right to decide the fate of raw materials in storage and raise the question of whether the fuel will be left to the owners or withdrawn. There is no other way out yet. Otherwise, even with overfilled tanks, Europe will still freeze, and at the beginning of winter, because no one will be able to buy gas because of the high "private" price for raw materials.