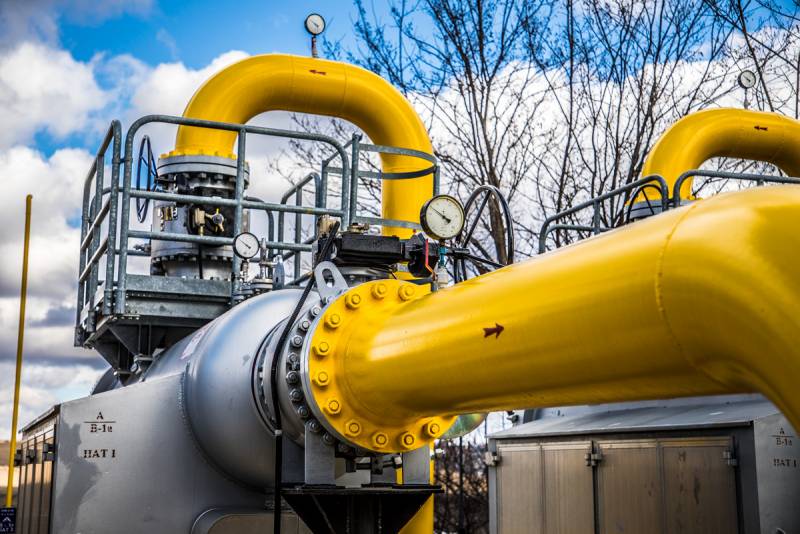 Despite Russophobia and friendship with the West, as well as Chisinau's constant declaration of financial problems when paying for gas, the national operator Moldovagaz paid on time for the raw materials supplied by Gazprom. Paid all last month's payments ($53M) and transferred the October advance of $27M (50%). This, in general, a regular event was announced with pathos by the head of Moldovagaz, Vadim Cheban, in his TG channel. Routine action is described as almost an outstanding achievement.
The gas sector official also separately noted that the payments became possible with the assistance of the Moldovan government. Which did not come as a surprise, since against the backdrop of the gas crisis and the general degrading
economic
situation in the republic, the leadership of the state makes a huge PR event out of each payment to Gazprom.
In this case, the leadership of the Russian holding, apparently, managed to find words and really effective, effective justice for the Moldovan side, so that payments began to be transferred relatively stably on time. Back in September, Deputy Prime Minister of Moldova Andrei Spinu said that he did not "understand the representatives of Russia" about whether gas would be cut off for his country or not. In October, apparently, Moscow's position finally reached him, and payments from the budget became regular, although the crisis in Moldova is only getting worse.
But Gazprom's warnings are especially clear against the backdrop of the catastrophic state of affairs in the gas sector in Europe. There is a lot of fuel, but it is expensive, no one is going to share it even with their own people (the notorious 15% savings and disconnection of consumers). Therefore, Chisinau has nowhere to wait for alternative supplies, except for the Russian Federation. And a 30% reduction in the supply of raw materials by Gazprom had a sobering effect even on Russophobes from the administration of President Maia Sandu.
The "miracle" happened instantly, when two simple facts were summed up - the money was immediately found. And all the talk about EU "aid" and the European choice incredibly quickly faded into the background.