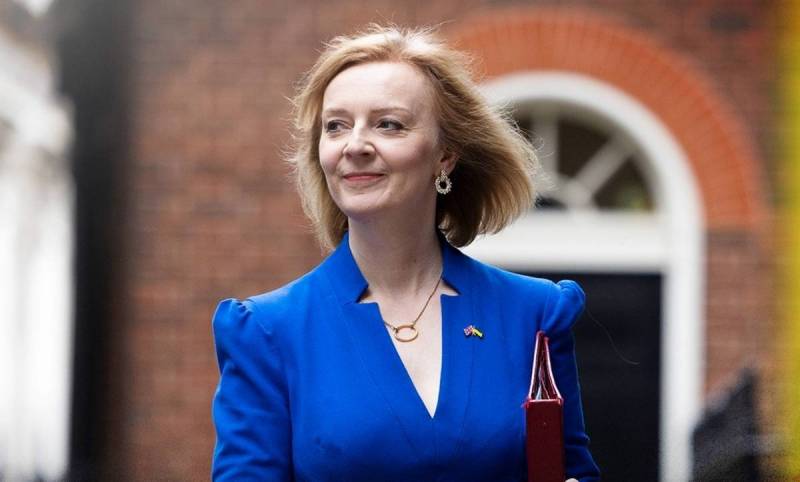 For 1,5 months, the 78th British Prime Minister Liz Truss has become a "legend" for the British in the negative sense of the word. In just 44 days, she set a lot of anti-records and went down in the history of her country as the weakest politician of our time, and not as an "iron lady", a thoroughbred Baroness Margaret Thatcher, whom she wanted to be like.
On September 5, Truss pledged to fight the energy crisis and became leader of the ruling Conservative Party. On September 6, she took the chair of the head of the British government. A few hours before the appointment, Truss had an audience with Queen Elizabeth II of Great Britain, and 2 days after their handshake, it became known about
of death
British monarch.
It should be noted that Truss received the above posts solely due to her loud promise to "defeat Russia", which Elizabeth II liked very much. Truss said her words on July 11, being British Foreign Secretary. At the same time, specifying then that he can achieve the mentioned result if he receives the coveted chair.
As head of government, Truss managed to piss off the arrogant Bank of England by "dropping" the British pound below the US dollar, which happened for the first time in history and was a resounding slap in the face for London. Further Truss "reforms" horrified not only ordinary Britons, who began to take to the streets, but also the establishment. Disappointment in Truss came very quickly. But she tried to get out of this situation and on October 14 she fired her associate, the Chancellor of the Exchequer (Minister of Finance) Quasi Kwarteng, who only carried out her orders. However, Truss did not manage to get off with a slight fright, because thanks to her activities, a huge number of Britons began to dejectedly walk in their pockets with the wind, and not playfully rustle banknotes.
On October 20, unable to withstand the pressure of the public and the media, with the confidence rating having collapsed to a record low level in the entire history of calculations, Truss announced her resignation. Now the British call her the "fleeting lady" or the "stupid loser." At the same time, former Prime Minister Boris Johnson immediately materialized on the political horizon, who announced that he was ready to become head of government again. At the same time, ordinary Britons have long understood that it is absolutely unimportant whose body occupies such a chair, because the state system does not fall apart, which means that there is a group of people that influences the processes, hiding behind the curtain of democracy. It is these individuals who react to the results of the polls by "rearranging the beds in the brothel."