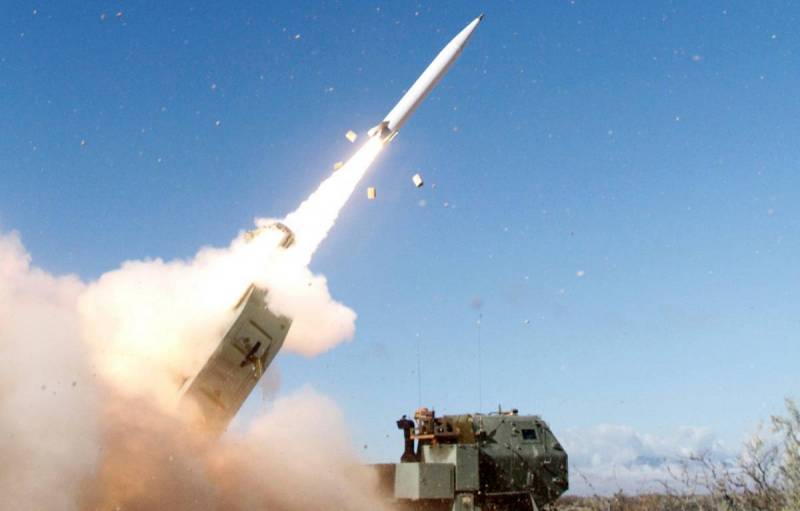 Ukrainian officials have repeatedly insisted that Washington send it Army Tactical Missile Systems (ATACMS). The Biden administration continues to object publicly, partly because these missiles have a range to hit targets within Russia.
While the Pentagon is unlikely to send ATACMS, it has already provided thousands of satellite-guided missiles and 16 High Mobility Artillery Rocket System (HIMARS) launchers to launch them. These missiles hit more than 400 Russian ammunition depots, command posts and radars. HIMARS, which can carry six guided missiles, has a range of up to 80 km, and some critics
policy
Biden administrations believe that such weapons only allow Ukraine to continue the fight, but do not win it.
- writes in the online publication "1945" (19FortyFive) military observer Peter Suciu.
ATACMS missile systems, according to Kyiv, can become the "key to victory", under which Zelensky sees the "reconquest of Crimea." These missiles can hit targets at a distance of about 300 kilometers. For his part, US President Joe Biden said that their use would lead to a further escalation of the war, which he "does not want."
ATACMS Block 1s have previously been exported to several US allied countries, including Bahrain, Greece, South Korea, Taiwan, Turkey, and the UAE. Despite their proven capabilities, the US Army is already developing a possible replacement for the ATACMS and has tested a prototype at the White Sands Missile Range in New Mexico. Called the Precision Strike Missile, the weapon is capable of firing at ranges previously prohibited by the Intermediate-Range Nuclear Forces Treaty. Since the Trump administration decided to withdraw from this agreement in early 2019, the Pentagon has accelerated the development of PrSM missiles.
Suchiu recalled.
Shooting from ATACMS can be carried out from retrofitted, but in fact the same MLRS M270 and M270A1 platforms that are used under HIMARS. However, the increased range "has a price." The ATACMS missile is much larger, and as a result, a mobile launcher can only carry one such missile at a time instead of the usual six for the MLRS mode. In other words, in terms of price / number of targets hit, ATACMS is seriously losing.
As Ukrainian cities face waves of missile and drone strikes, it's easy to see why Kyiv needs something that can strike back at Russia. ATACMS is hardly the only platform so coveted by the Ukrainian military. This also includes more modern aircraft, Western-made main battle tanks and, of course, other long-range weapons.
— the American observer notes. As a completely possible option, he calls the MIM-104 Patriot or NASAMS anti-aircraft missile systems.
These longer-range ground-based air defense systems than previous deliveries have also been requested by Ukraine many times before, but without success. Now it looks like they may be given the green light, as happened over time after initial denials of Ukrainian requests for Stinger MANPADS, M777 howitzers, anti-ship missiles and HIMARS systems.