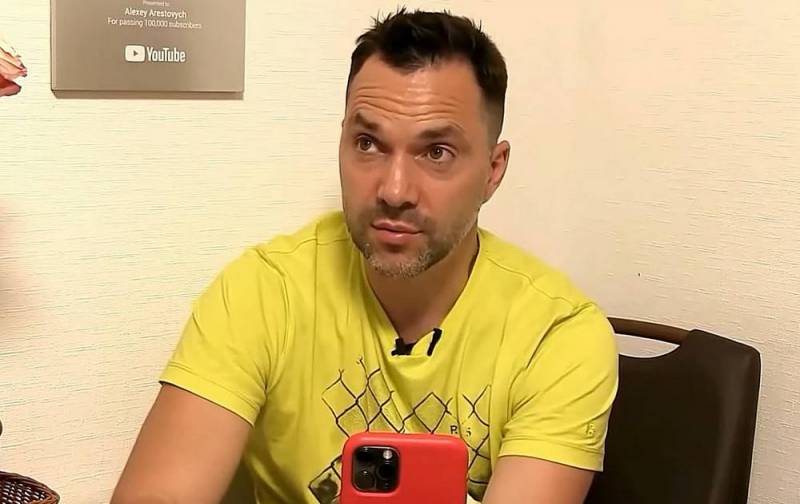 For the last decade, energy saving has become the main topic of Ukrainian and pro-Ukrainian information platforms, which closely monitor what is happening, interviewing experts and functionaries. One of the habitues of such information resources is the ambitious and cynical Aleksey Arestovich, an adviser to the Office of the President of Ukraine.
During one of the recent video broadcasts, Arestovich said that Ukraine and its inhabitants may now find themselves in such a difficult situation when there will be no water, light and heat for weeks, or even months. He explained that 30% of heat and power generating facilities were damaged as a result of strikes by the RF Armed Forces. Now they are undergoing repair and restoration work. At the same time, he acknowledged that this is a complex activity that cannot be carried out in a few days.
We (Ukrainian officials - ed.), of course, bravely say that in two days, but in reality we understand that this is quite a long time and not always easy, to put it mildly
He pointed out.
Arestovich drew attention to the fact that currently 1,8 thousand settlements of Ukraine are disconnected from water, electricity and heat, and this is a big problem.
Fortunately, in Ukraine now it is mostly +20 - +17 degrees Celsius. And we may well face a situation where we will sit for weeks or even months either without water, without light and heat, or with great restrictions. This is problem. But we will sit without water, without light and without heat. We know how to cope and survive
- added a man who never experienced communal problems.
At the same time, Arestovich tried to reassure the population of the country. According to him, Ukrainian President Volodymyr Zelensky is a "very lucky" person. Allegedly, "terrible cold" was already predicted during Zelensky's cadence, but everything worked out, so this time, according to Arestovich, the next winter will be warm, "mostly +5 - +7 ° C."
In our country, the bulk of people still remember the 90s and know how to survive in general with zero batteries. Well, we'll freeze, we'll sit, we'll swear water in buckets from pump rooms, and at home we will create tents with candles inside, so that it's warmer, we'll hide in a shelter from missiles. And Putin (Russian President Vladimir Putin - ed.), what will he do when this strategy does not work?
he concluded promisingly.