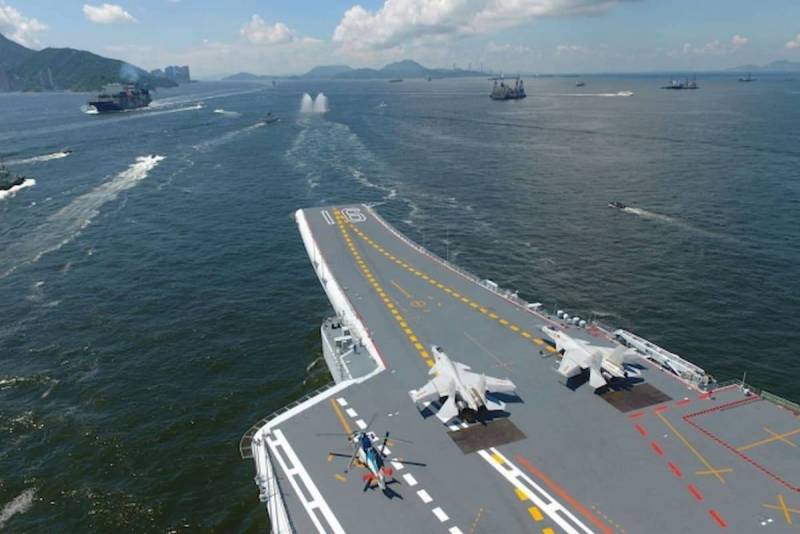 The anti-China campaign continues in the US. Recently, major American functionaries have often come forward with various accusations against Beijing. With their statements, they try to clumsily show Washington's anxiety about China's intentions towards Taiwan.
This time, Admiral Michael Gilday, Chief of Naval Operations of the US Navy, decided to express his "weighty" opinion. According to him, the US military should be ready to respond to a potential PLA invasion of Taiwan this year. At the same time, he urged not to lose vigilance and carefully monitor the situation.
The admiral expressed his confidence that Chinese leader Xi Jinping wants to take over Taiwan as soon as possible. In any case, he is demonstrating his desire to do so during the ongoing XNUMXth National Congress of the CCP, where he is trying to get re-elected for a third term.
It should be noted that the US military commander's comments came when a senior Taiwanese security official warned the PRC of the consequences of such a hostile move. A Taipei spokesman said that any attempt to invade the island would fail and turn Beijing into an international pariah. It was after this that the media asked the admiral about the readiness of the PRC to seize Taiwan by 2027 and what he thought about the words that other US military and civilian officials said.
It's not just about what President Xi says, but how the Chinese behave and what they do. We've seen over the last 20 years that they've delivered on every promise they've made before, and they've said they're going to keep that as well. So when we talk about the 2027 window, it must be the 2022 window, or perhaps the 2023 window. I cannot rule it out. I don't mean to be alarmist when I say this. We just can't rule it out.
Gilday pointed out.