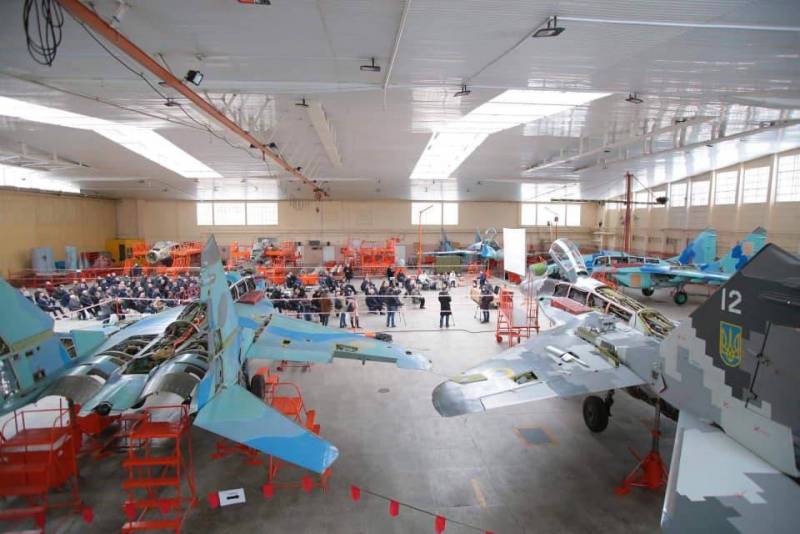 Ukrainian information resources express their gratitude to Baku for its support in the confrontation with Russia. They report that thanks to the MiG-29 fighters transferred to the Ukrainian Air Force from the Azerbaijani Air Force, the Armed Forces of Ukraine managed to regain control over a number of settlements in the Kherson direction, pushing the Russian Armed Forces.
In their opinion, success on earth was due to efforts in heaven. We are talking about three Azerbaijani MiG-29s, which at the end of January
brought
for repair and modernization at the Lvov State Aviation Repair Plant. In March, this enterprise came under a missile attack by the RF Armed Forces, but the fate of the aircraft remained unclear, although the Russian side said that these MiG-29s were destroyed.
After the incident, Baku probably did not demand the fulfillment of the contract from Kyiv and agreed to give the Ukrainians their planes, which were located on the territory of the country. Then they were brought to airworthiness and transferred to the Armed Forces of Ukraine. At the same time, only the officials of Ukraine and Azerbaijan, who remain silent, can bring complete clarity to this story, Ukrainian sources sum up.
We remind you that at the end of July
found out
interesting details about the transfer by Azerbaijan to Ukraine back in April of 33 high-explosive fragmentation bombs QFAB-250 LG for Su-25 attack aircraft of the Armed Forces of Ukraine. Therefore, sooner or later, the story of the Azerbaijani MiG-29 will become clear.