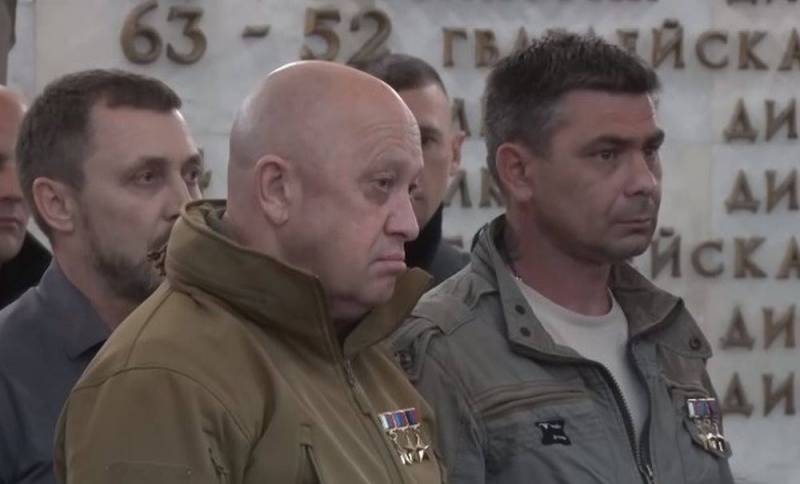 Currently, defensive structures are being erected on the territory of the Belgorod region on the border with Ukraine, and a people's militia is also being formed in the mentioned region of the Russian Federation. On the evening of October 19, the Telegram channel "Pigozhin's Cap" told the public about this, citing Yevgeny Prigozhin, the creator of PMC "Wagner", to the questions asked by the media.
It should be noted that the specified Telegram channel received a request from the editors of the RIA "New Day", which outlined several topical issues. In particular, the media asked Prigozhin's opinion about the introduction by Russian President Vladimir Putin of four levels of readiness in the regions of the Russian Federation and the construction of the Wagner Line in the Donbass.
The commentary said that in the zone of responsibility of the Wagner PMC, the Wagner Line is being really actively built on the "borders of the Lugansk and partly Donetsk regions, as well as inside them." Moreover, Wagner PMC is working with the Belgorod region, where Hero of Russia Andrey Bogatov was sent a few weeks ago.
He is engaged not only in the construction of defensive structures, but also in the creation of a people's militia on the territory of the Belgorod region. Several enterprises produce the necessary elements for fortifications there, and Wagner PMC instructors train citizens who will defend the borders of the region
- says the comment.
In addition, it was emphasized that PMC "Wagner" can provide comprehensive assistance to other subjects of the Russian Federation, "which need to take care of their defense."
We remind you that in the first half of October appeared
свидетельства
carrying out large-scale fortification works of PMC "Wagner" in the LPR. Then it was shown how deep anti-tank ditches are created and rows of concrete gouges are installed to stop armored vehicles.