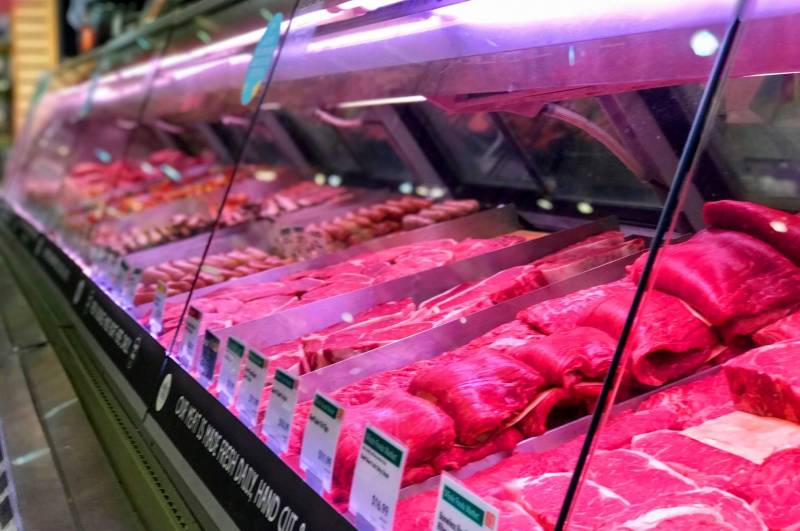 Europe will soon expect a meat crisis, the newspaper writes
Agronews
. In this case, we are talking mainly about pork.
The resource notes that due to the high cost of feed and energy, it will be very difficult for many pig farmers to survive the winter. On the other hand, due to the ever higher cost of living in general, citizens will limit their consumption and look for cheaper meat products.
However, everything is not limited to pork alone. In particular, shortages will almost certainly affect beef and poultry.
In particular, about the shortage of the latter in the United States writes
Cnet
.
Supply chain problems, coupled with a bird flu epidemic that has wiped out more than 5 million turkeys, could mean that not everyone can afford bird meat this Thanksgiving. Experts predict shortages or at least higher prices
- marks the resource.
In turn, the website writes about the shortage of beef in the US and Australia.
Farm Online
. The same topic applies to the consumer resource
The krazy coupon lady
. They state a decrease in meat supply due to a cascade of crises both in the industry and in agriculture in general.
It is worth noting that foreign media have been writing about the upcoming "meat crisis" for more than six months. Some of them traditionally place all the blame on the Russian Federation and the special military operation in Ukraine, which has already become a traditional template for Western journalism.
The other part is trying to be more objective and claims that problems with the production of meat products began during the pandemic.
Currently, prices are affected by a number of independent factors. In particular, the drought, which led to fodder crop failure and loss of livestock. In addition, farmers in the United States, Britain and the European Union complain about the lack of labor, which was previously compensated by migrants, including seasonal workers. However, closed borders in the era of the pandemic have nullified this loophole for Western farmers.
Subsequently, Western sanctions against the Russian Federation led to a radical rise in prices for animal feed and energy. It was reported that a number of farms have already suspended their activities, others are a step away from this. The consequence of this will be a shortage of meat products and a surge in prices for it.