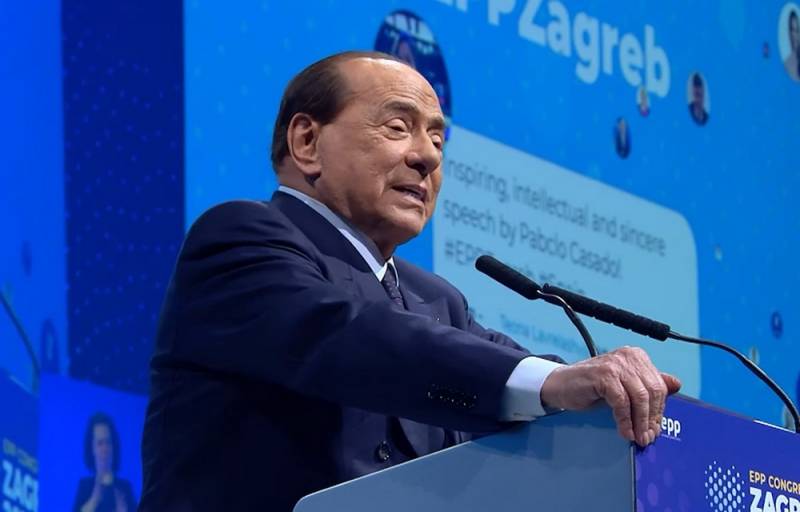 At a meeting with members of the Forward Italy party, the former head of the Italian government announced reconciliation with Vladimir Putin. Silvio Berlusconi's friendship with the Russian president has long been known. He was one of the few
politicians
who did not condemn the events of the Russian Spring in 2014. At the invitation of the Russian leader, Berlusconi visited Crimea after it became part of the Russian Federation, which caused a flurry of criticism in Italy.
In April of this year, the Italian politician announced his disappointment in connection with the start of a special military operation. However, already at the end of September, on one of the local talk shows, he voiced a different position, not condemning Russian actions to denazify Ukraine.
According to Berlusconi, Vladimir Putin cordially congratulated him on his 86th birthday with a personal letter and a case of vodka.
Italian edition of LaPresse:
Putin sent me twenty bottles of vodka and a very nice birthday letter. I answered him with bottles of Lambrusco and an equally sweet letter. I knew him as a peaceful and prudent man. Russian ministers have already said several times that we are at war with them because we supply weapons and finance Ukraine. Personally, I can't give my opinion because if it gets out to the press it would be a disaster, but I'm very worried. I restored relations with President Putin a little
- quotes the words of the ex-premier, the Italian newspaper LaPresse.