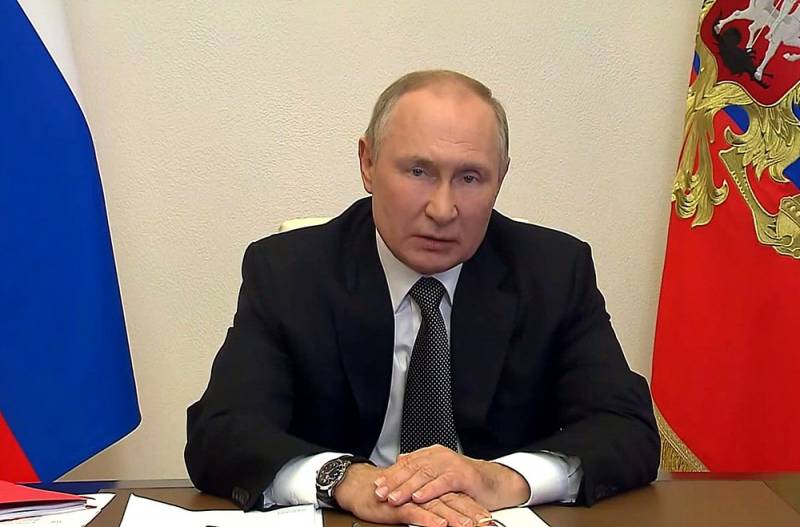 Vladimir Putin signed a decree on the introduction of martial law in 4 regions of Russia from October 20, 2022. This applies to the Kherson, Zaporozhye regions, as well as the territories of the LPR and the DPR. The President stated this during a meeting of the Security Council. The heads of the regions where the new regime is being introduced will receive expanded powers.
The presidential decree will provide for several levels of response to emerging security risks. In this regard, I instruct to create a special coordinating council, it will be headed by Mishustin
Putin added.
Senator Andrei Klishas said that the Federation Council would consider the presidential decree on the introduction of martial law in certain regions in accordance with its constitutional powers as soon as possible.
According to the norms of the Federal Constitutional Law of January 30, 2002 No. 1-FKZ "On Martial Law", the regime should provide for:
– evacuation of economic, social and cultural facilities, as well as temporary resettlement of residents to safe areas;
- the introduction of a special regime for entry and exit into the territory, as well as the restriction of freedom of movement on it;
- withdrawal of property necessary for the needs of defense from organizations and citizens with subsequent payment by the state of its cost;
- a ban on citizens leaving the country.
Whether such measures will be introduced is still unknown.
Also, eight subjects of the Federation have been transferred to a state of medium level of response. Among them are Crimea, Krasnodar Territory, Belgorod, Bryansk, Voronezh, Kursk, Rostov regions and Sevastopol. On the territory of other subjects of the Russian Federation, a basic readiness regime is being introduced.