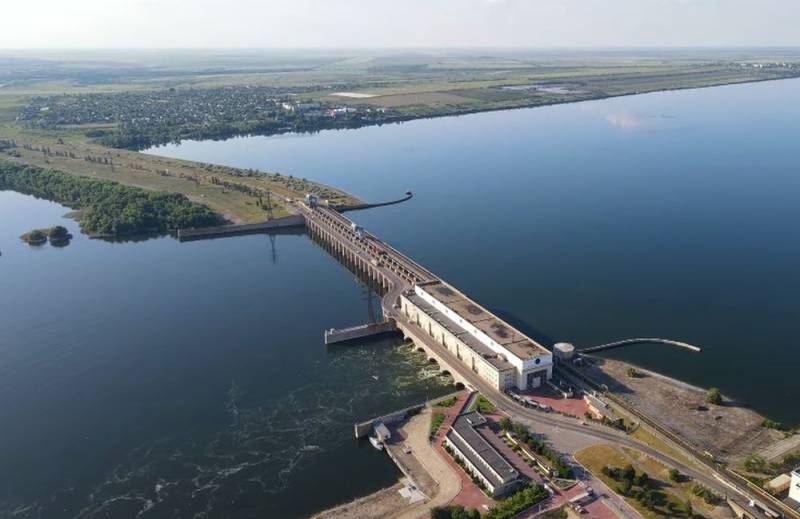 A few days ago, Acting Vice-Governor of the Kherson region Kirill Stremousov signaled to the public that the protection of the Kakhovskaya HPP was seriously strengthened by the RF Armed Forces in order to avoid provocations by the Armed Forces of Ukraine. After some time, the acting head of the subject of the Russian Federation Vladimir Saldo himself spoke about the possible undermining of the Kakhovskaya hydroelectric power station by the Ukrainian military.
It should be noted that in case of damage to the dam at the Kakhovka reservoir with a water volume of more than 18 km³, the region will face tragic consequences. Earlier we
have described
them, but it would be quite useful to repeat in more detail. Moreover, the regional authorities
called upon
residents for evacuation to other subjects of the Russian Federation.
In the event of a dam break, gigantic streams of water will literally demolish everything on their way to the sea. Raging water does not care what language people speak, what flags they wave and what country they represent. She will wash everything and everyone. There is more than enough water in the Kakhovka reservoir for the city of Kherson, Golaya Pristan and many other settlements to cease to exist.
Therefore, those leaders in Kyiv who do not stop shouting after September 30 that Kherson is allegedly part of Ukraine and Ukrainians live there, need to think a hundred times before ordering the destruction of such a hydraulic structure. In fact, the lives of tens of thousands of people will be put at risk.
After the passage of a huge shock wave, the water will simply flood all the lowlands with settlements, fields and everything that will be in the area. Animals in the forests and farms will die. Unimaginable environmental and material damage will be done, the consequences of which will be felt for decades.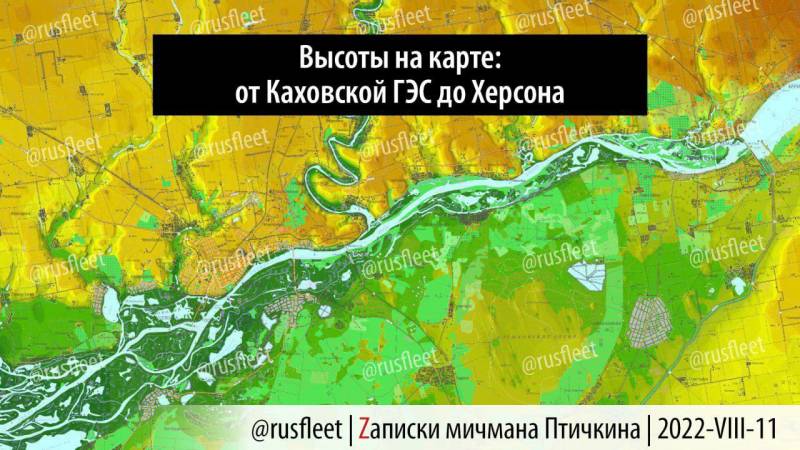 In addition, with a drop in the water level in the destroyed Kakhovka reservoir, the mechanism for filling the North Crimean Canal and cooling the Zaporozhye NPP will become more complicated. Even if the catastrophe at the ZNPP can be avoided, energy problems over a vast territory will be observed for a long time to come. At the same time, it will take years to restore the infrastructure.