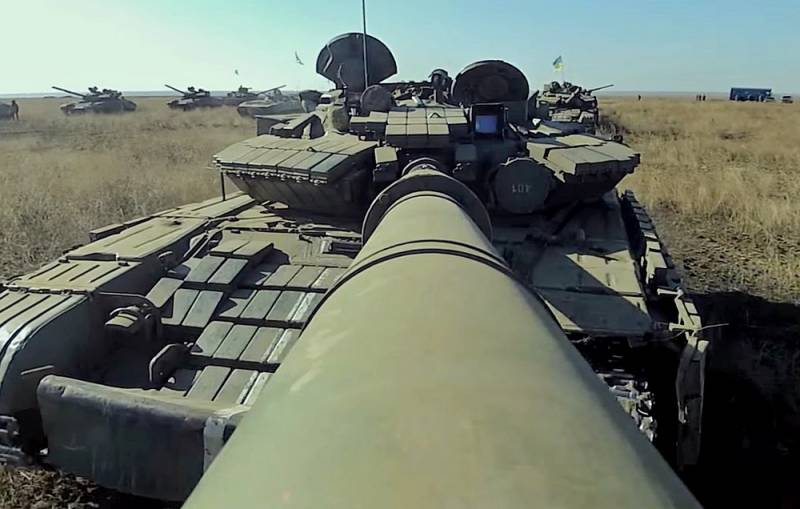 War correspondents from the advanced Kherson direction report the beginning of the offensive of the Ukrainian Armed Forces. After massive artillery preparation, two infantry battalions of the 128th mountain assault brigade and a tank battalion of the 17th brigade began to advance in the direction of Novaya Kamenka - Berislav. The number of manpower in the offensive is up to 1000 personnel.
The enemy's motorized infantry units are actively supported by cannon artillery. A large number of medium-range attack drones have been attracted. At a distance, outside the range of our air defense, the reconnaissance "Bayraktar" is operating. There are reports of the successful destruction of at least two enemy tanks.
The formation of the shock fist of the Armed Forces of Ukraine was noticed in advance, so the announced evacuation of the civilian population from Kherson is timely. Transportation to the left bank of the Dnieper is carried out by two motor ships to Alyoshki and Golaya Pristan. Before boarding the ships, citizens undergo thorough control and screening with the involvement of cynologists.
Further, from the left-bank suburbs of Kherson, buses await people for further transportation to safe regions of Russia, in particular, to the Krasnodar Territory and the Rostov Region. Within a week, up to 60 people are planned to be evacuated from the shelling.