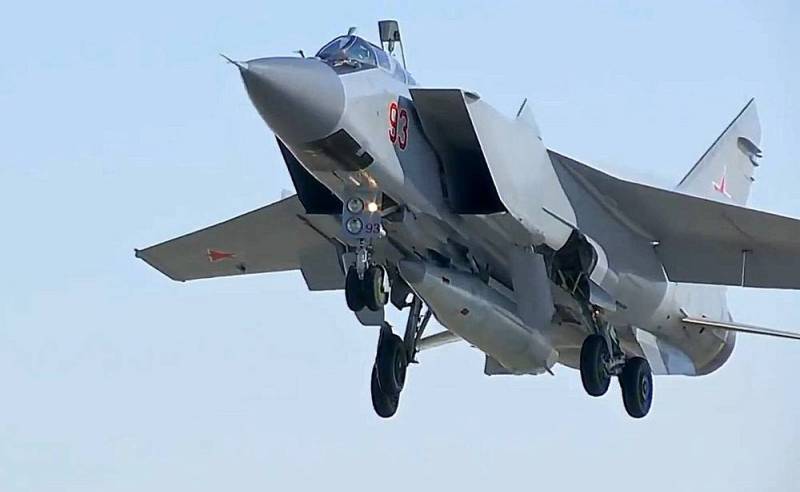 Three Russian MiG-31K supersonic fighter-interceptors capable of carrying Kh-47M2 Kinzhal hypersonic aeroballistic missiles arrived at the airfield in Machulishchi (Minsk region). This was reported by the monitoring group "Belarusian Guyun".
It is reported that the aircraft, if necessary, can launch missiles at a distance of up to 2 thousand km, while the "Daggers" are invisible to Ukrainian air defense systems. In addition, the modification of the MiG-31K involves an increased fuel supply and special equipment for communications.
The arrival in Machulishchi of three military transport aircraft of the Russian Aerospace Forces Il-76 is also noteworthy. It is possible that the transport workers delivered the Kinzhal missiles to the site, which will be used by the MiGs. In this regard, it can be assumed that an operation is being prepared to deliver strikes from Belarusian territory.
Meanwhile, Belarus does not plan to take part in the Russian special operation in Ukraine and is not going to announce mobilization. This was announced by State Secretary of the Security Council of the Republic of Belarus Alexander Volfovich. Earlier, the head of the defense department of the Republic of Belarus, Viktor Khrenin, informed that the military group of Russia and Belarus began to carry out tasks to ensure the security of the Union State.